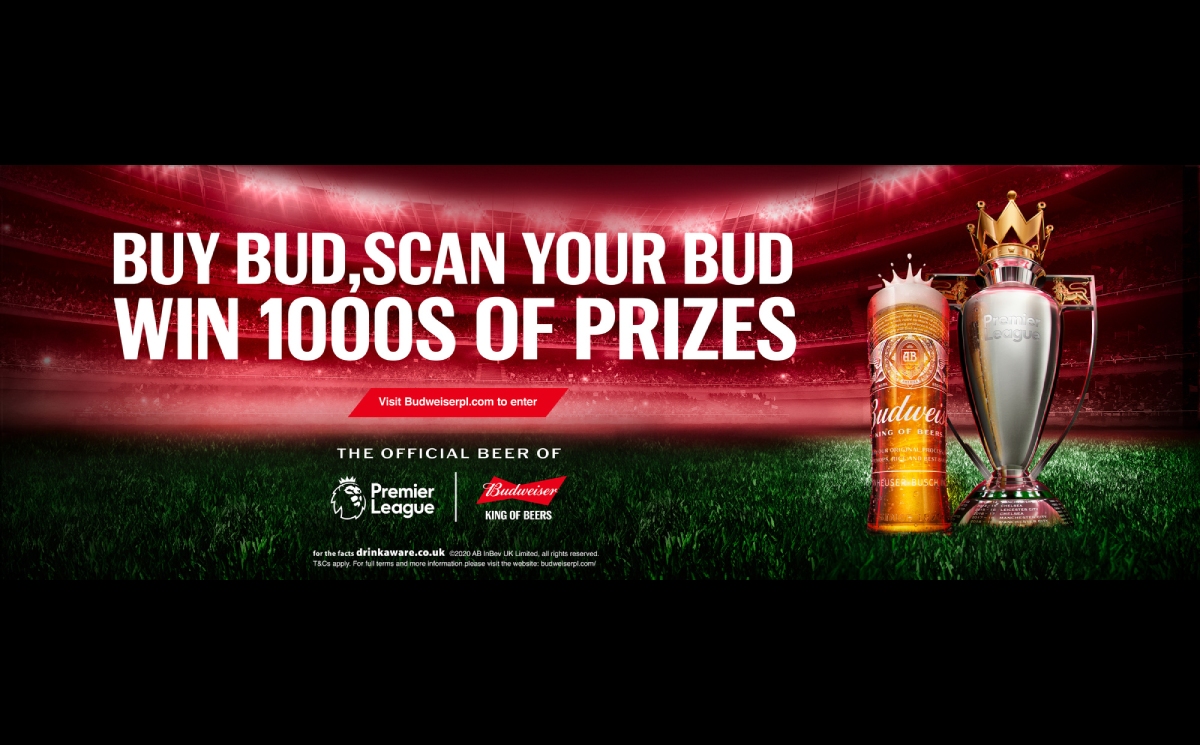 Budweiser has launched an on-pack promotion and limited-edition Premier League packs to celebrate the return of the football season.
As the official beer of the English Premier League, consumers must scan the on-pack mechanic and upload a photo of a Budweiser can or bottle, or Budweiser Zero, to www.budweiserpl.com, to be in the chance of winning Domino's vouchers, PerfectDraft machines, or signed football shirts from their team of choice.
Budweiser launches Stella Artois Alcohol Free and Budweiser Zero
The limited-edition packaging will feature the Premier League trophy and logo to help ensure standout on shelf and interest among football fans. The designs will replace the original Budweiser packs for selected lines until May 2021.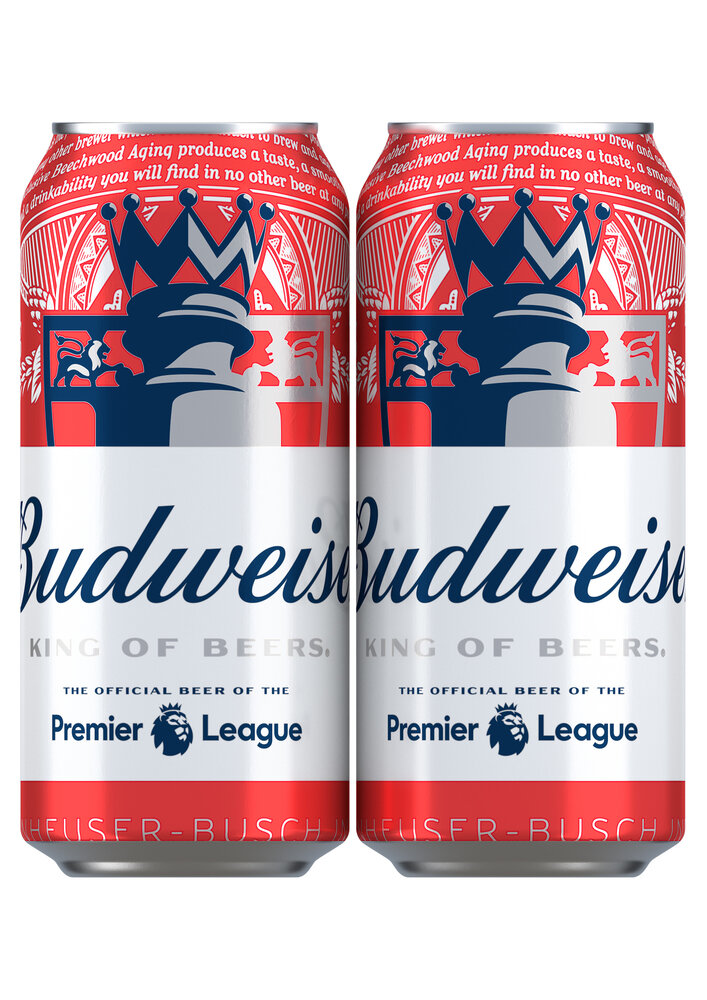 Alongside the on-pack promotion, the supplier is redesigning its web app, www.budweiserpl.com, to create a dedicated Premier League hub, designed to engage shoppers and encourage sales. The competition and branded packs will be supported by a campaign that launched earlier this month.
Doom Bar Zero launched by Sharp's Brewery
Elise Dickinson, marketing manager at Budweiser, said: "The return of the Premier League has been long awaited by fans up and down the country, with 64% of consumers watching football at home before the outbreak of Covid-19, higher than any other sport.
"Budweiser's competition, which will run until May 2021, will help retailers tap into this huge opportunity – with consumption of beer during TV sports higher than the average in-home occasion."
The competition forms part of Budweiser's wider support for English Football, with the brand becoming the Official Beer of the England Senior Women's Team and Wembley Stadium in 2018.
Bud Light is also the official sponsor of the England Senior Men's Team who will take part in the UEFA European Football Championship next year.
Peroni's free-standing chiller trials cash in on lockdown beer surge
Read more product news