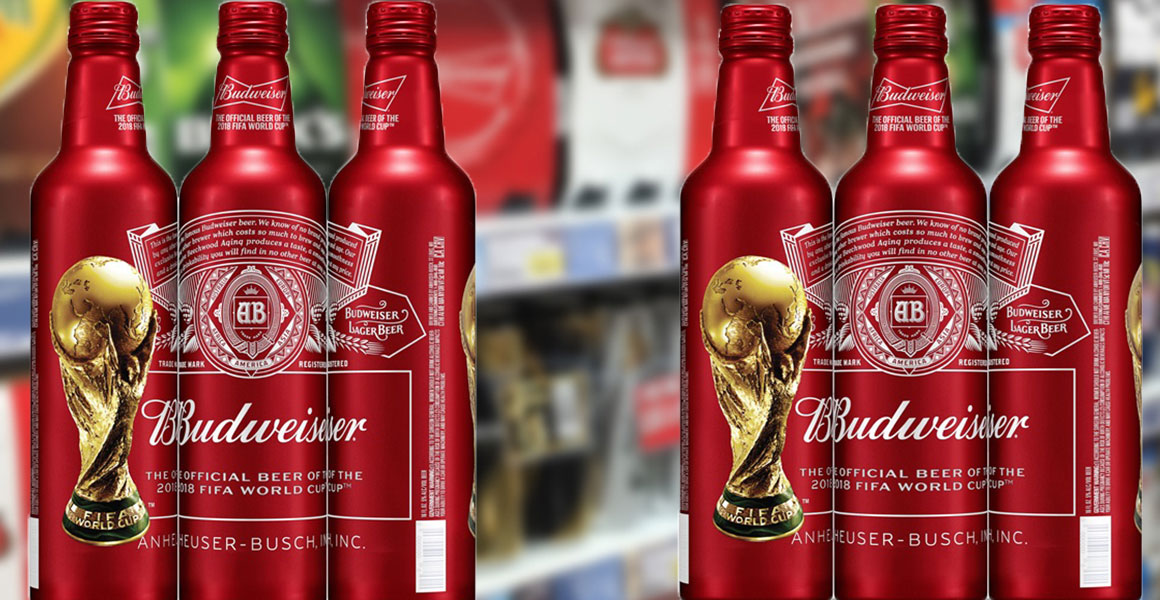 Budweiser is taking the World Cup to the next level with a raft of event-focused activities coming up this week.
Off-trade wholesale commercial director of AB InBev Andy Topham gave Retail Express an update on the promotions and plans coming up surrounding the football event, which kicks off tomorrow.
One of the publicity efforts Budweiser is putting in place is The Bud Boat—a boat that will screen the game while cruising down the River Thames in London.
"We really want to encourage retailers to come down to experience the brand," said Topham.
The brand, which is the official partner of the 2018 FIFA World Cup, has launched limited-edition packaging to help the products stand out on retailers' shelves.
Topham's advice for retailers this season is to be aware of the changing trends. "There is a big focus on health and wellbeing. This is something we are very aware off and have responded with our low- and no-alcohol beers," he said.
Since the launch of Bud Light a year ago, the low-alcohol beer has become one of the key contributors to the category growth.
Topham said retailers must prepare for the short period of time shoppers spend in store by making shopping easy for them. He recommended making sure that signage is very clear, the store layout is organised and there is plenty of stock.
He also advised retailers to chill beverages and, for those retailers not in Scotland, to cross-promote beer with snacks such as crisps and nuts.