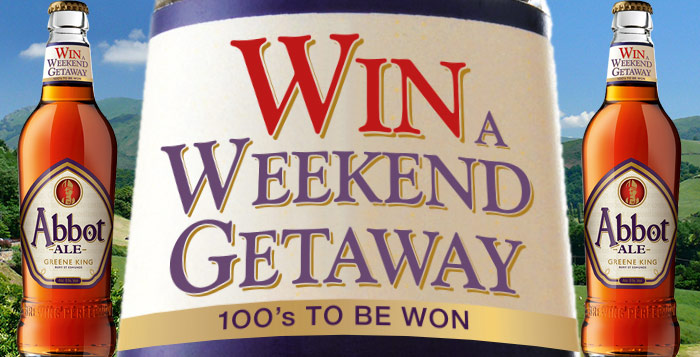 Beer-lovers are being offered the opportunity to win relaxing weekends away by premium ale brand Abbot Ale.
The Abbot Ale 'Win a Weekend Getaway' promotion will feature on the neck labels of a million bottles of Abbot Ale between now and October 30.
Dom South, marketing director at Abbot Ale supplier Greene King Brewing and Brands, said: "After a hard week at work, there really is nothing better than being able to kick back, relax and enjoy the finer things in life, but we know that's not always possible.
"That's why we're offering ale aficionados the chance to get away from it all, with a well-earned weekend break on us."
As well as the 110 getaway prizes, thousands of bottles of Abbot Ale will be up for grabs.
The Stats:
There are 1million Abbot Ale bottles carrying the promotion
Abbot Ale is the fifth-largest brand in the premium ale category and growing by 13% year on year
You can find plenty more of the latest alcohol news in the latest issue of Retail Express