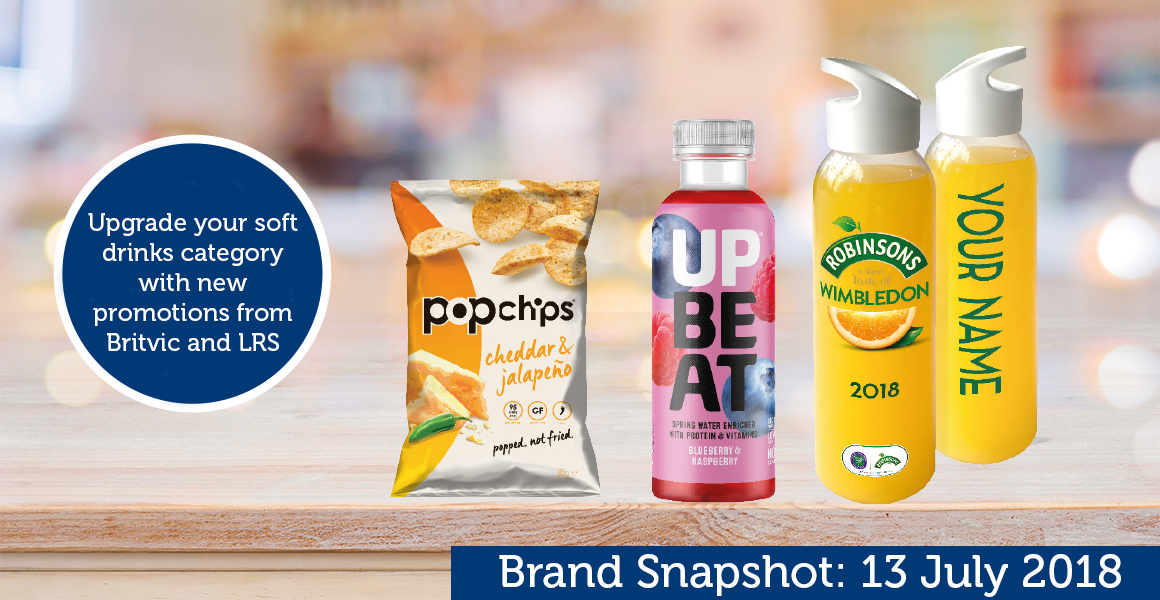 Fruity and functional
Upbeat's new range of fruit spring waters are enriched with vitamins and protein, aimed at the growing consumer demand for functional drinks.
Pop these on your shelves
Popchips' new flavour combination, Cheddar & Jalapeño, contains 95 calories per serving and is available in an 85g sharing bag with an RRP of £1.99.
Gin royalty
Hi-Spirits' King of Soho Variorum Gin is a berry edition of its original London Dry variant, comprising of strawberry, juniper and citrus flavours.
A fresh pricemark
GlaxoSmithKline is introducing a 125ml £1 pricemarked pack of oral hygiene brand Aquafresh, which will be available from August.
Robinsons holds court
Robinsons, by Britvic, is the official soft drink sponsor for Wimbledon and will be supported by a £1m campaign, including sampling and social media.
Corona's cool campaign
AB InBev's campaign for Corona, 'Outside is Our Best Side', offers shoppers a chance to win their own Corona chiller.
Wine fit for the big screen
Concha y Toro has renewed Casillero del Diablo's sponsorship of Sky Cinema and movies across Sky's partner channels, with year-round exposure on TV.