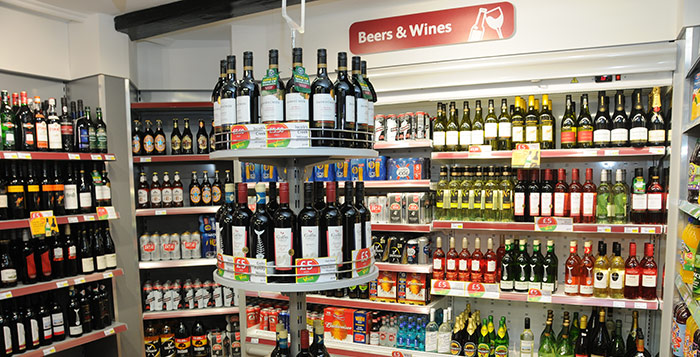 Britain's shops are being sucked dry as booze bans continue to spread across the nation.
Ten more councils are set to strip beer and cider of 6.5% ABV and above from retailers' shelves, including premium craft ciders: Bedford, Canterbury, Eastbourne, Hackney, Haringey, Hounslow, Oxford, Southampton, Tameside and Wakefield.
It comes after the Reducing the Strength campaign launched in Ipswich in 2012, and brings the number of local authorities considering a ban to 29.
Graeme Cushion, from licencing experts Poppleston Allen say this trend is set to continue.
He said: "Following the introduction of the Government's Local Action Areas in early 2014, such voluntary schemes may be seen as a more popular approach to tackling issues related to the licensed trade."
In November 2013 Ipswich retailer Chris Sudeene was facing eviction from his shop after refusing to delist strong alcohol, despite being asked to do so by the police.
The NFRN last month told its members to get in touch if they felt they were being pressured to sign up to the bans, which are supposed to be voluntary.
COMMENT: The UK is sleepwalking into a prohibition.
This country's love affair with banning booze is deepening, and for retailers it is a genuine concern.
The 10 local authorities named above will be the next to ban beer and cider of 6.5% ABV and above, according to law firm Poppleston Allen. And it shows the floodgates are starting to open.
Yes, the Reducing the Strength campaign in Ipswich has had success in driving down street drinking 'incidents', but in some instances it has been used as a tool to "bully" shops out of business, according to retailers like Chris Sudeene.
This is madness. Not only is there a conflict with competition law, but it is also depriving retailers from selling genuinely popular products.
Recent data provided by EDFM, sampling 2,200 retailers, found that in the cider category Frosty Jack's White Cider 3lt PET was the top ranked SKU, pulling in an average weekly sales total of £29.62 for each shop stocking it.
While this may be due in large part to other brands moving away from big bottles of strong cider, it also proves there is still a huge demand for this type of product.
Many of the retailers I know would welcome gladly  targeted action by police and agencies to reduce alcohol related problems in their communities.
But the danger now is that councils across the UK are seeing a ban on high strength alcohol as a panacea to cure street drinking, as Aspall Cyder partner Henry Chevallier Guild warned us in May this year.
Where do you draw the line? It's not fatuous to say that cheaper spirits and wines could be targeted in future.
And remember, although these bans are supposed to be voluntary, that has been disputed by retailers under pressure from police. And once you sign up to amend your licence, you can't go back.
So consider your strategy and your customers' needs carefully before you take the next step.