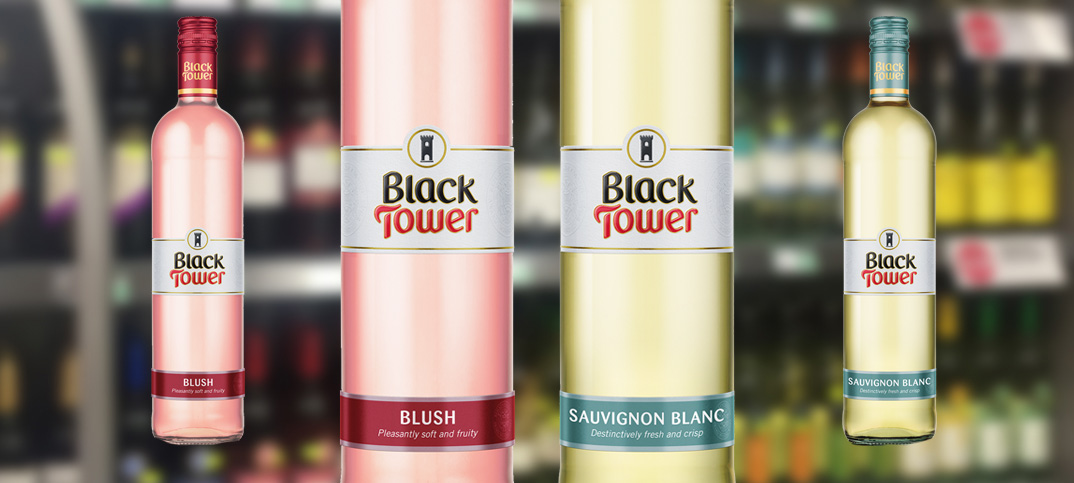 Black Tower has launched two varieties that tap into growth areas for wine.
New Black Tower Sauvignon Blanc has an RRP of £5.98, and combines blackcurrant, grapefruit and paprika flavours.
Alison Flemming, export sales director for Black Tower's owner Reh Kendermann, told Retail Express that sauvignon blanc is growing 9% year on year both in volume and value, and it is now the most popular grape variety.
Joining the sauvignon blanc launch is Black Tower Blush, RRP £5.48, which is a dry rosé. Both launches are being backed by a social media campaign, which will run with the strapline 'cheers to me'.
"The average price of a bottle of wine is now £5.56, so these launches will appeal to the majority of shoppers," she said.
Flemming added that the company was also looking at opportunities in the UK around organic wine. "We have one organic, vegan wine called Black Tower Ice, which has sold so well in Scandinavia that we have not been able to keep up with demand," she said.