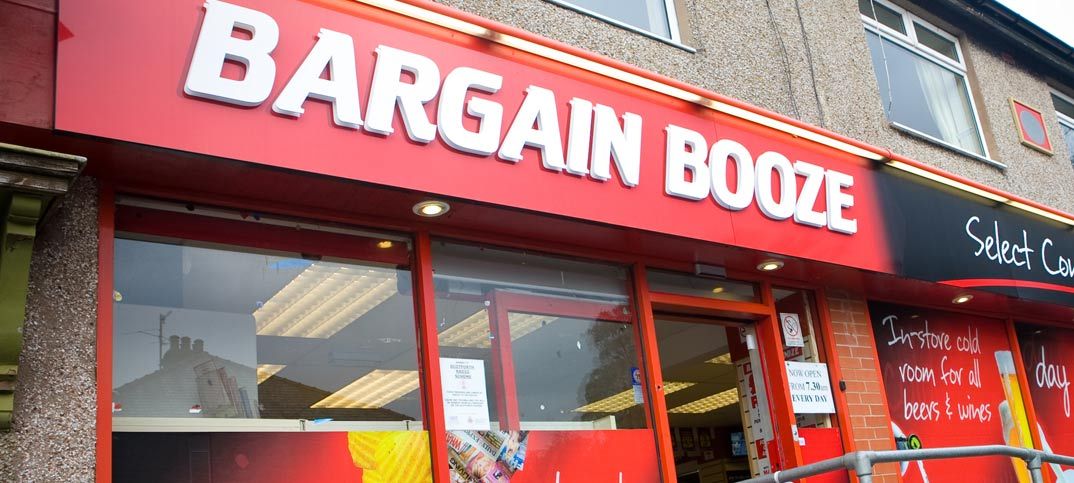 Bargain Booze franchisees said they are "in the dark" over the administration of their wholesale partner Conviviality.
Conviviality – the UK's largest alcohol wholesaler – announced that it will enter administration in 10 days unless a buyer is found. A statement by the company said it did not have enough funds to continue trading unless investment worth £135m was found. A later statement said it had failed to secure this funding.
Bargain Booze franchisees said deliveries were still arriving, orders were still being processed and availability remains high, but some expressed frustration with the lack of communication from the company.
One franchisee told Retail Express: "Whatever the outcome is, we'll be moving somewhere else. There's been no communication from Bargain Booze. We've been completely left in the dark."
A store manager at a Bargain Booze store directly owned by Conviviality said: "We've heard nothing. We are just about to place an order but it would be good to be told what's going on."
Other franchisees expressed frustration over the way the media had covered Conviviality's financial troubles.
Retail Express was told that articles in the consumer press had not made it clear enough that Bargain Booze stores are independently owned.
Responding to a tweet by Retail Express explaining the issue, Bargain Booze Brockley owner David Shanks said: "At least one person understands the difference between a retailer and a wholesaler. Even the Telegraph this morning described Conviviality plc. as a retailer and it's frustrating to see the press suggest that the stores will close."
Paul Walker, who owns 13 Bargain Booze stores in the North West, told Retail Express: "The toughest aspect has been trying to reassure our customers and staff that we're not going anywhere."
He added that comparisons with other companies entering administration were inaccurate. "It's business as usual, our sales are up and Conviviality is still a profitable business."
The opinion was shared by other franchisees, who told Retail Express that they remain confident in the franchise, but others said the opposite.
Retail Express identified at least four stores that are in talks with Bestway to switch to the Best-one fascia.
Palmer & Harvey's collapse caused a string of other wholesaler collapses in 2018 including JM&D ltd and Kerryfresh, with the latter entering administration in the same week as Conviviality.
Read more about Conviviality's collapse and what happens next for the struggling wholesaler
Read more about Kerryfresh entering administration and what this means for retailers
Read more about Zapper cancelling its current store rollout plans and axing 80% of its staff.