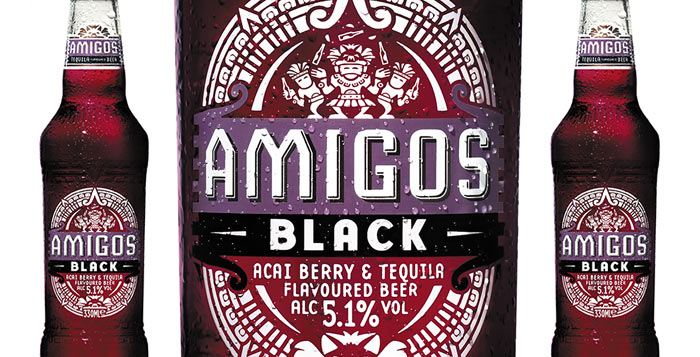 Amigos tequila flavoured beer is driving innovation in the spirit beers category with the launch of a berry-flavoured variant.
Amigos Black is flavoured with Acai Berry, South American limes and Mexican tequila, and was unveiled at the Imbibe Live show in London earlier this month.
Global Brands' marketing director Simon Green told Retail Express: "The spirit-beer category is massively important to the UK off-trade, set to be worth £45m this year. Amigos Black complements Amigos original, extending category appeal with a rich and zesty, easy drinking tequila flavoured beer. "Acai Berry gives an authentic South American twist to the Aztec-inspired brand, building on the current popularity of flavoured beers with younger drinkers."
Amigos is also launching 330ml cans, capitalising on the 15% year-on-year growth of world beer cans in the off-trade.
A range of PoS is available to support retailers, with digital and experiential campaigns launching later in the year.