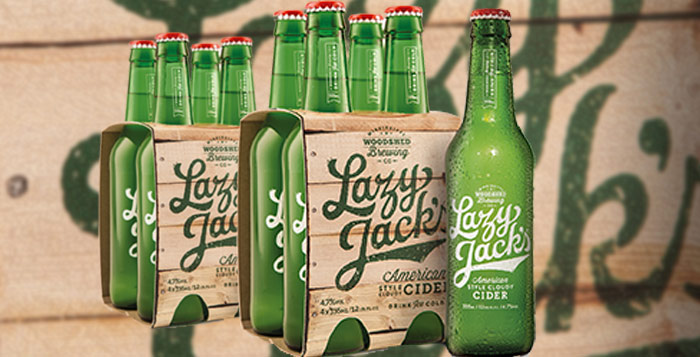 Halewood International, owners of the Crabbie's brand, is launching Lazy Jack's – the UK's first American-style cloudy apple cider.
Lazy Jack's RRP £1.29 for a (355ml) bottle and £4.89 for 4x355ml packs
Lazy Jack's represents a major new proposition within the cider category, offering a clear alternative as a refreshing apple cider appealing to 22-30 year old consumers, according to director of innovation Richard Clark.
"Containing real fruit juice and only natural ingredients, Lazy Jack's delivers a refreshing, sweet taste to appeal to younger consumers who want to drink a genuine apple cider," he said.
"Lazy Jack's also capitalises on the consumer desire for American-themed lifestyle and taps into the growing trend of American-style drinks."
The product has an ABV of 4.7%, and is designed for at-home parties, outdoor events, backyard barbecues and festivals, and is meant to be sipped straight from the bottle.