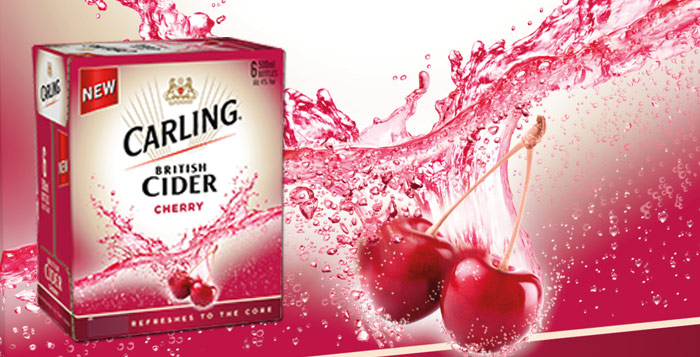 Molson Coors is launching a cherry-flavoured cider that will be exclusively available in the off-trade.
Carling British Cider – Cherry is 4% ABV and available in 500ml bottles, as singles or packs of six.
Carling British Cider – Cherry RRPs:
Single 500ml bottle: £2.15p
Six-pack £12
Jim Shearer, brand director for Carling at Molson Coors, said: "The success of Carling British Cider among retailers has been fantastic. In response to customer demand, we are excited to launch Carling British Cider – Cherry to our off-trade customers."
He said Carling will continue to innovate in the cider market, which offers superb opportunity for growth.
The flavour is being supported alongside original Carling British Cider in a £4m advertising campaign including TV, outdoor and digital.