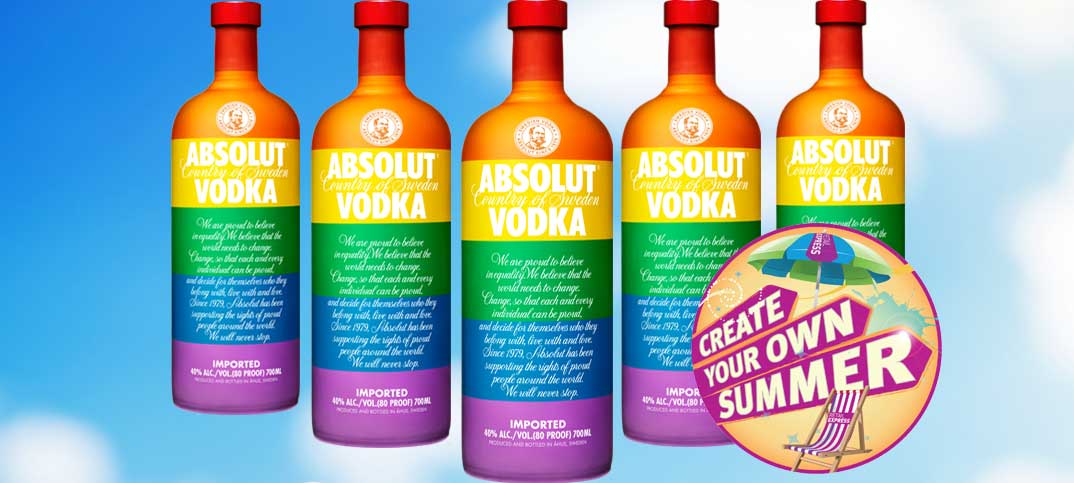 Retailers looking to brighten up its spirit sales can do so with Absolut Colours from July.
The 70cl bottle is designed to celebrate the brand's association with the lesbian, gay, bisexual and transsexual (LGBT) community.
It also includes a neck collar that features ideas for cocktails. PoS such as shelf barkers and free-standing display units are available to retailers.