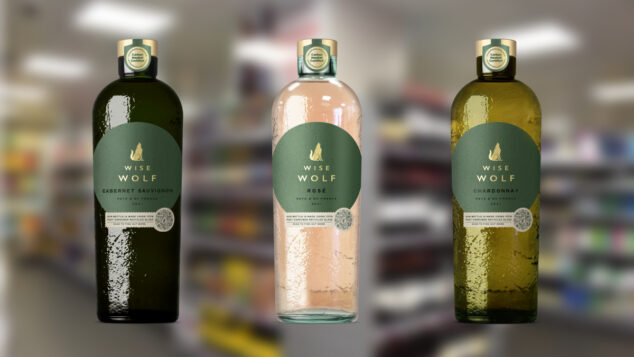 Accolade Wines is launching Wise Wolf, a wine range under its Banrock Station brand which comes in bottles made from 100% post-consumer recycled glass cullets.
The range consists of a Pays D'Oc Chardonnay, Rosé and Cabernet Sauvignon and will be available to convenience from June 2022 in 750ml bottles, each at an RRP of £11, or a promotional price of £9.
Additionally, the bottles' labels are made from 100% post-consumer recycled paper and the closures are made from 100% recycled plastic, while the outer cases are made from recycled paper pulp.
Accolade Wines to launch Hardys Zero non-alcoholic wine range
These initiatives have contributed to the wine's certification as carbon neutral by The Carbon Trust, alongside an evaluation of freight, bottle shape and size.
Each bottle will feature a QR code which shoppers can scan to learn more about the packaging.
Accolade is launching the range as 71% of wine drinkers are prepared to make lifestyle changes for the environment.
Tom Smith, marketing director for Europe at Accolade Wines, said: "With the Wise Wolf range of premium wines, we are aiming to make old world wine more accessible for consumers with desirable packaging and familiar grape varieties."
Read more product news