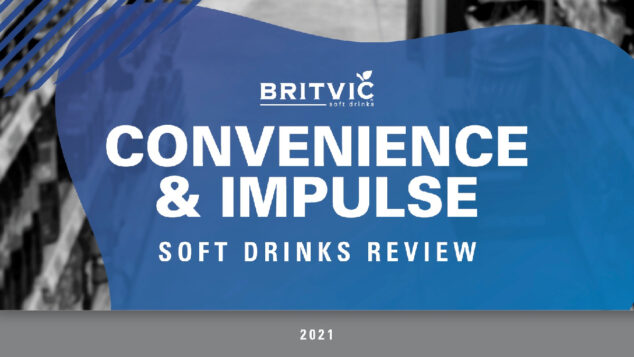 The convenience sector has an £812 per store opportunity through the functional wellness drinks segment, according to Britvic.
The figure comes from Britvic's latest Soft Drinks Review, which explores the impact of changing customer habits on the soft drinks category.
According to Britvic, more people have begun taking vitamins since the start of the first lockdown, with 66% saying 'added ingredients' in healthy soft drinks are more important post-Covid.
The functional wellness category breaks down into seven segments: vitality, gut health, rehydration, relaxation, and body image. The overall category is worth £240m.
Additionally, 50% of shoppers are actively reducing their sugar intake, while 36% of 18-24 -year-olds are drinking less alcohol due to Covid-19.
Britvic has identified seven key steps for retailers to take to become a go-to destination for functional wellness drinks.
Drive the wellness segment in your store with new Purdey's flavours
Retailers must effectively communicate why their store is the best for their customers' functional wellness needs, and make it easy for customers to locate these products in-store.
They must also create multiple functional wellness hotspots around their store to help drive impulse purchases, as well as provide space for emerging segments such as gut health and body image, which together account for just 0.1% of functional wellness sales, but are seeing growth.
Retailers should also seek to bundle wellness products across food and drink together to integrate the category and drive home the lifestyle benefits, and work with brands on promotions and deals to advertise the benefits of the category.
Finally, retailers should ensure constant availability of the category. Phil Sanders, out of home commercial director at Britvic, said: "After the challenges retailers have faced in the past year, we're dedicated to supporting our customers as they navigate changing shopper needs, and that includes looking ahead and making them aware of growing soft drink trends.
"The functional wellness market is currently worth an impressive £140.1m, and what's more, shoppers are willing to pay more than double the average price for premium soft drinks with added benefits than a soft drink, or 34% more than the average single serve, which is already priced at a premium. It's vital that retailers are adapting their ranges accordingly to take advantage of this shift in consumer demand."
Meanwhile, other stats revealed the top five soft drink segments last year were energy, cola, mixers, lemonade, squash, flavoured carbonates and fruit juice.
In contrast, categories that saw sharp decline included plain water, glucose-based drinks, water plus, juice drinks, sports drinks, smoothies and cold hot drinks (such as iced coffee).
Read more product news