Christmas is one of the biggest trading periods for the confectionery market, and this year is predicted to be no different.
So, as convenience retailers prepare to fill their shelves with sweets and chocolates, it's important to get timings right to determine when best to bring out certain formats.
According to Amy Lucas, brand manager for Cadbury Christmas and Halloween at Mondelez International, in the 12 weeks to Christmas 2019, 4.6% of all store sales were confectionery, with branded Christmas products making up 60% of total sales across all categories.
New Cadbury 'Win-win' promotion launched exclusively for independents
When looking at Mondelez's split of the market last year, the supplier also grew its share by 6.4% in value across the festive period, more than any other confectionery manufacturer.
This was led by its advent calendars, which grew by 25% in 2019; impulse novelties, in which Mondelez claimed five of the top 10 product spots; and selection boxes, which overall grew by 5%.
Festive sugar confectionery also grew by 5.1%, so Mondelez advises that retailers stock up on a range of seasonal Maynards Bassetts formats to complement their chocolate ranges.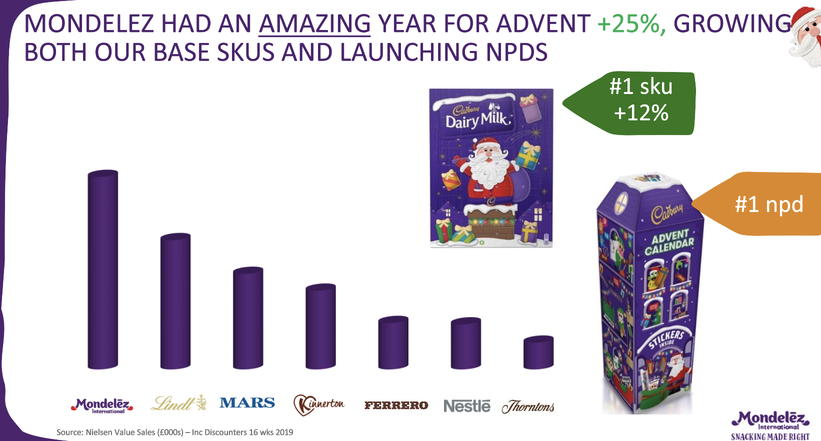 One of the most important things a retailer can do to ensure this growth is sustained is to plan by month what types of products to stock.
Starting in September, the supplier said convenience retailers should focus on big night in, which is even more important this year as more shoppers are staying indoors. This include stocking tins and larger sharing bags of confectionery.
Come October, the focus should be on self-treat items, such as smaller sharing bags of chocolate (including individually wrapped items) and block formats, alongside Halloween-themed options.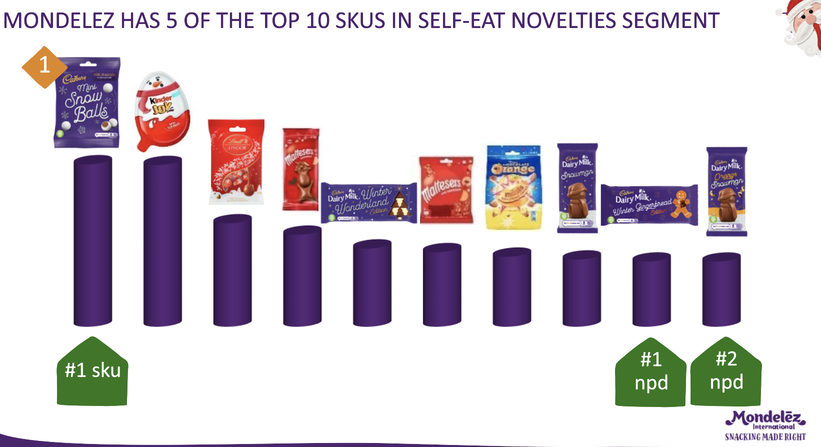 Cadbury unveils its 2020 Halloween range
In November, the season begins for shoppers with the countdown to Christmas, so retailers should reflect this in store with advent calendars and tree decorations. During this month, confectionery is the second biggest category behind gifts.
By the time December approaches, shoppers are increasingly looking to trade up, so by stocking up on gifting and selection packs, retailers can drive maximum sales from festive shoppers.
Cadbury voted Brand of the Century by retailers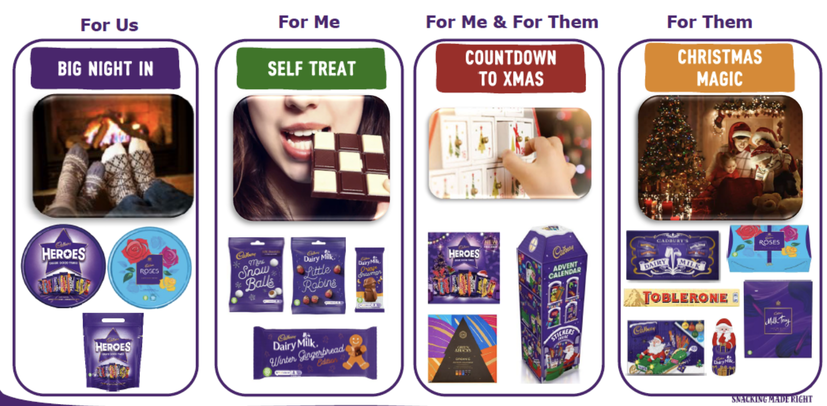 Whereas some confectionery suppliers have stated that sales of impulse confectionery lines have slowed down because footfall has decreased since lockdown, Susan Nash, trade communications manager at Mondelez International, said this is slowly picking up.
"While people are visiting stores less, there is still an opportunity for impulse confectionery sales. Small sharing bags and tablets are valuable to stock because they cater to those who might be on a budget.
"As the perception of value shifts this year, we have a range of different price points within this segment to meet different demand," she added.
Elsewhere, the supplier is also back with its Cadbury Santa campaign this year, with it reaching 95% of consumers last year. It will run across TV and video-on-demand, including digital and outdoor advertising.