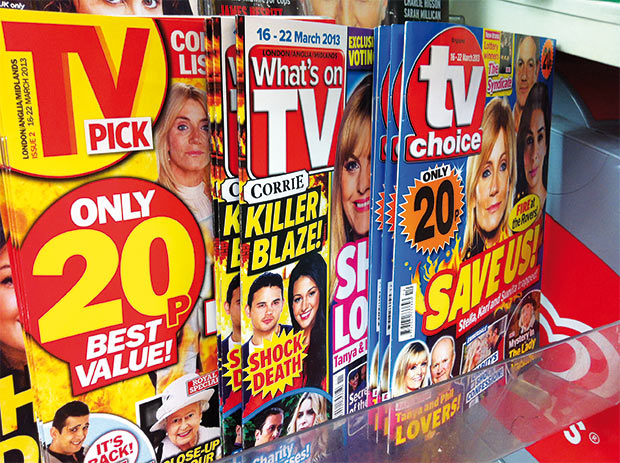 Three weeks ago, I questioned whether the launch of TV Pick would destroy the value of the TV listings market if sales came at the expense of well-established titles and loyal customers' buying habits were interrupted.
Sadlly, this seems to be the case.  But all is not lost.  TV Choice upstaged TV Pick's launch by dropping its price from 45p to 38p.  TV Pick hit back by halving its price to 20p, which TV Choice then matched.  RN calculates this price-cutting has wiped a third, or £3400,000 each week off the market.
The newspaper category hasn't remained unscathed either.  The Daily Star dropped its price from 55p to 40p last Saturday when it gave away a free copy of TV Pick in place of its regular TV listings magazine.
One industry expert featured TV Pick could become the Star's regular TV magazine, which would give publisher Northern & Shell an escape route.  But where would this leave the industry, other than with a huge gap in sales?
'Customers don't come into my shop to buy a 20p magazine,' a retailer recently told RN.  He now sells two.  His view is reinforced by What's on TV sales figures, which have held largely steady despite the price remaining at 52p.
H Bauer is desperate to get the price of TV Choice back up to plug the revenue gap, and is trialling a 38p price in Scotland this weel.  Retailers I speak to say they would back a title that pays them a fair price.  ANd I very much doubt TV Pick would stay at 20p, which is uneconomical for all parties.
Resetting prices is the only way to restore value to the category and it must happen now.