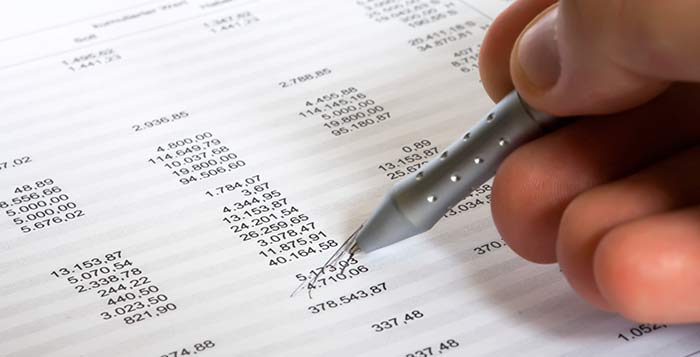 One of the more unsettling discoveries of my retail career came in 1991, when I worked out that a third of my bottom line pre-tax profit came from just one product.
The product was the Daily and Sunday Telegraph and it was our highest profit contributor by far. My business was dangerously dependent on the title and in 1991 it had a gross profit margin of 28%. The revelation was timely as the cover price rise in 1992 was accompanied with a margin reduction to 26%.
I was reminded of this instructive experience during one of the breakout sessions at the Local Shop Summit. A store owner participating in a discussion on the impact of illegal tobacco on retailers, said that he is particularly concerned by the issue as 50% of his turnover comes from the tobacco category. Half of his sales!
On a store turnover of £500,000 (ex VAT) or around £11,000 per week including VAT with a 5% gross profit margin on tobacco and a 25% GP on the rest of the turnover. This mix delivers a store GP of 15.5%. The tobacco sales generate 15% of the store's gross profit and the rest of the business generates 85%.
To go into this a little deeper, almost 96% of cash received from tobacco sales is collected for various taxes. The Government would collect a whooping £218,000 in VAT, excise duty and ad valorem tax during a full trading year.
Looking at the turnover on an ex-tax basis, the £500,000 becomes £317,000 with a store GP of 22.9%. The tobacco content of the business is 21% and the rest of the business provides the other 79%. This shows a significantly different balance to the business mix than the traditional headline figures.
Dependency on a single product or category always comes with significant risks. This was dramatically underlined for me when the Telegraph opened the door on lower newspaper margins.
The solution that my wife and I chose was to remodel our business towards a convenience format, because it best suited the community that we served. We listened to our customers, specifically noting which products and services they wished to see available within their community.
We didn't take any actions to reduce the newspaper side of our business in making the changes. We found new categories and products that added more reasons for customers to use our store. This significantly increased turnover and most importantly our bottom line profit.
| | |
| --- | --- |
| Turnover including VAT | £572,000 |
| Sales excluding VAT | £500,000 |
| Cost of goods | £425,000 |
| Gross profit | £75,000 |
| GP% | 15% |
| | |
| Tobacco | at 5% gp |
| 50% of turnover | £286,000 |
| Total tax collected | £218,618 |
| | |
| Sales excluding tobacco taxes and VAT | £67,382 |
| Cost of goods excluding tax | £55,465 |
| Gross profit | £11,917 |
| | |
| Tobacco GP% excluding tax | 17.69% |