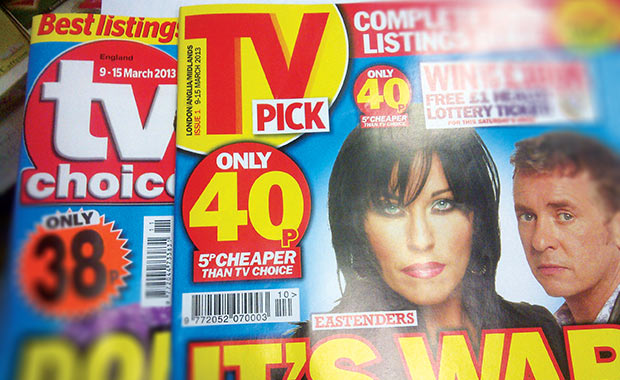 In the week that the biggest magazine launch in seven years hits the newsstand, it will be interesting to see what approach the trade takes in supporting TV Pick.
Many retailers told RN they would promote the title hard for the first six weeks while they are earning a 90% margin. They aren't loyal to the established budget listings titles or worried that sales of higher-priced Radio Times are at risk.
But how much is the average retailer likely to gain by backing the launch during the 90% margin promotion? I calculate it to be in the region of £13 each, presuming independents get 30% of the 1.4m print run and sell half of their copies.
However one industry expert told me that he wouldn't stock TV Pick for fear it might destroy the value of the TV listings category. This is backed up by the news that TV Choice reacted by dropping its cover price to 38p. As in the case of the Sunday Sun, when a cut price product launches, it takes value out of the market.