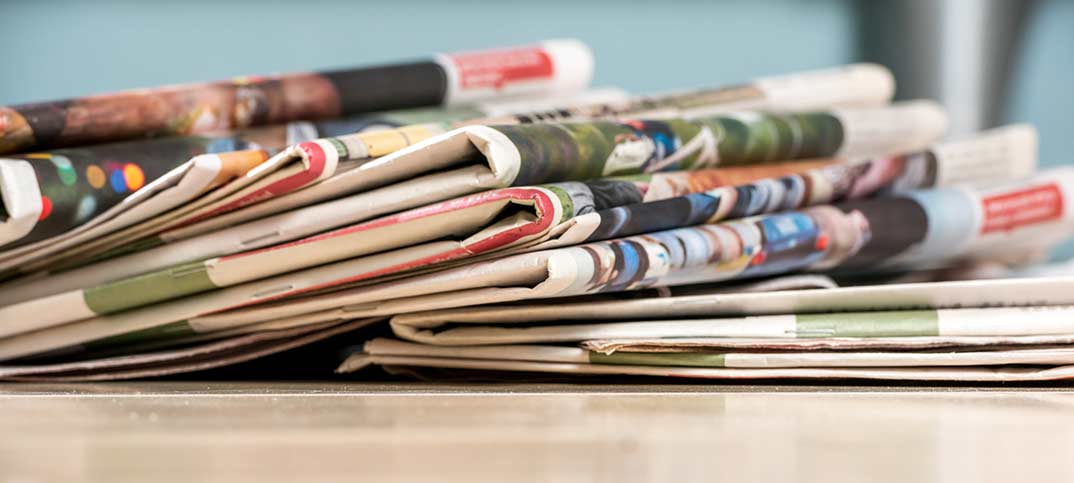 Could the image of retailers sorting through all their newspaper vouchers shame industry leaders into bringing about long overdue newstrade reforms, asks Neville Rhodes
For news retailers who face the weekly administrative burden of sorting and counting their newspaper vouchers, here's a fact that may come as a surprise.
The total number of vouchers exchanged for the three main quality dailies and Sundays, which account for nearly 90% of all national newspaper print subscriptions, is almost exactly the same as it was 10 years ago: just under three million a week.
There are fewer Telegraph vouchers, more for the Times and the Guardian, but the combined total has hardly changed.
What has changed is the proportion of quality newspaper sales accounted for by vouchers. In 2007 it was just over a quarter: today it's roughly 48%, reflecting a sharp drop in full-price sales where payment goes directly to retailers. As has long been happening with magazines, most notably the Radio Times, big increases in cover prices are being used by the quality newspapers in their drive to build subscriptions. Why else would the Telegraph, which has recently raised its Monday-to-Friday cover price by 20p a day, use a full-page ad in its own pages to tell readers they could save £150 a year by taking out a subscription – and receive a further reward worth £79 for doing so?
I can see why Telegraph readers who have seen the cover price of their weekday paper increase by £1.10 a day since 2007 might be tempted.
The publishers don't even treat their subscribers well, obliging their 'collect copy' members to hand over little pieces of paper
This huge increase, and similar price rises for the Times and the Guardian in the same period, are wildly disproportionate to either the general rate of inflation or the growth in household incomes, and they help to explain why full-price sales of these three titles and their Sunday stablemates have dropped by more than five million copies a week in 10 years.
Publishers have argued that subscribers are not simply regular readers; they are linked to the newspaper (or magazine) in a membership scheme that offers other benefits.
This makes complete sense if the membership scheme can be used to generate additional revenues, supplementing cover price and advertising income, but I do not understand why it is being done by alienating non-subscribing readers with frequent cover price hikes, and damaging their retailers by successive cuts to trade terms.
The publishers don't even treat their subscribers well, obliging their 'collect copy' members to hand over little pieces of paper – rather than, say, using their smartphones or a smartcard – and subscribers who have their papers delivered are liable for inconvenience when the papers arrive late at the wholesalers.
If newspaper publishers want a viable future for their print edition titles alongside their subscription business, they will need to work with wholesalers on a radical new deal for retailers.
This should include a variable terms structure designed to reward commitment, effort, efficiency and results; much stricter adherence to retailers' requested supply figures; a new system of net sales invoicing that incorporates digital vouchering for subscriptions; and service level agreements linked to carriage charges.
I'm not holding my breath, but is it possible that the thought of retailers sorting and counting all their paper vouchers may shame some industry leaders into bringing about the newstrade reforms that are so long overdue?
Neville Rhodes is a former retailer and now a freelance journalist
and a regular RN columnist