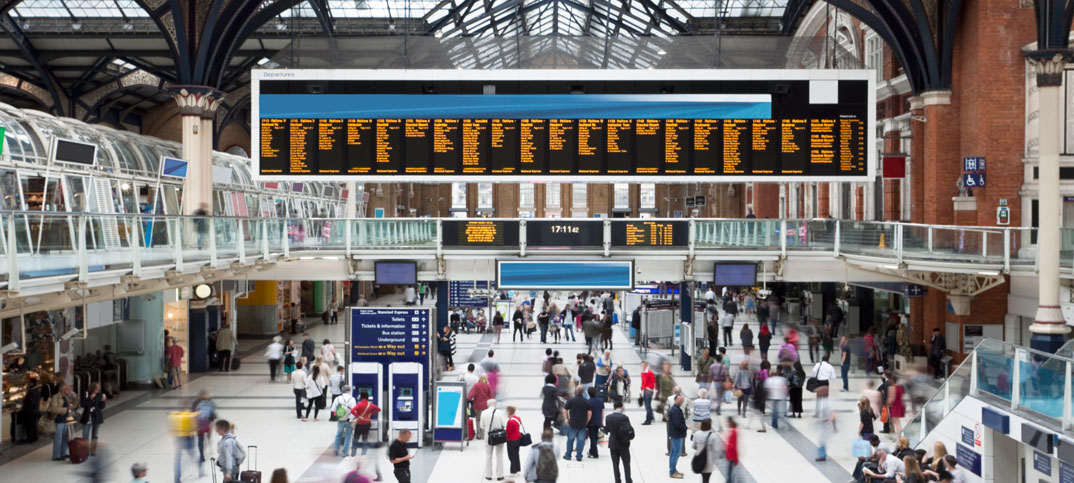 I spend a lot of my time on trains, criss-crossing the country to meet interesting suppliers and retailers alike. Luckily, I love train travel.
One of the things that makes train travel so perfect is the fact that, on journeys in late afternoon or early evening, you can sit back after a successful meeting and unwind with a drink.
I want to talk about two recent journeys and how those retailers near to the station catered (or didn't) for the long-distance traveller.
The nearest store to the station in the town I was in had it absolutely nailed
Last week I was in Kent. I popped into the nearest store to the station, a small format supermarket store, before I travelled back. I wanted a nice beer to drink on the journey back into London. The choices I was faced with were strange. Firstly, the ales and beers were all in large formats and, even worse, warm. It was a sunny summer day – even a chilled 500ml bottle will be warm quickly.
It may scream "value for money" to some people, but I didn't want a 650ml bottle of lager, or (perhaps predictably) a 750ml bottle of wine at that moment. They didn't have any craft beers or chilled cider or small bottles of lager. They were missing out twice: on key trends, and through simple merchandising mistakes.
This store must know that a lot of its custom will come from people who travel by train. Indeed, its food-to-go offering was superb.
Then earlier this week I was in the north-west of England. The nearest store to the station in the town I was in had it absolutely nailed.
A great range of single bottles, merchandised fantastically well in the middle of a chiller. It wasn't a big range, but it didn't need to be. They had four 330ml craft beer options alongside a strong chilled 'bestsellers' range of ciders and lagers, and a range of small-format wines and ready-to-drink cans. They also had a great food-to-go section to complement their range.
The great convenience stores have that essential gift – that of location. But even some larger retailers don't look around them, think about their customers, and who might need to use their store and for what purpose.
I'm not just saying you need to cater for drinking travellers – but are your formats right for your likely customers? Have a look.