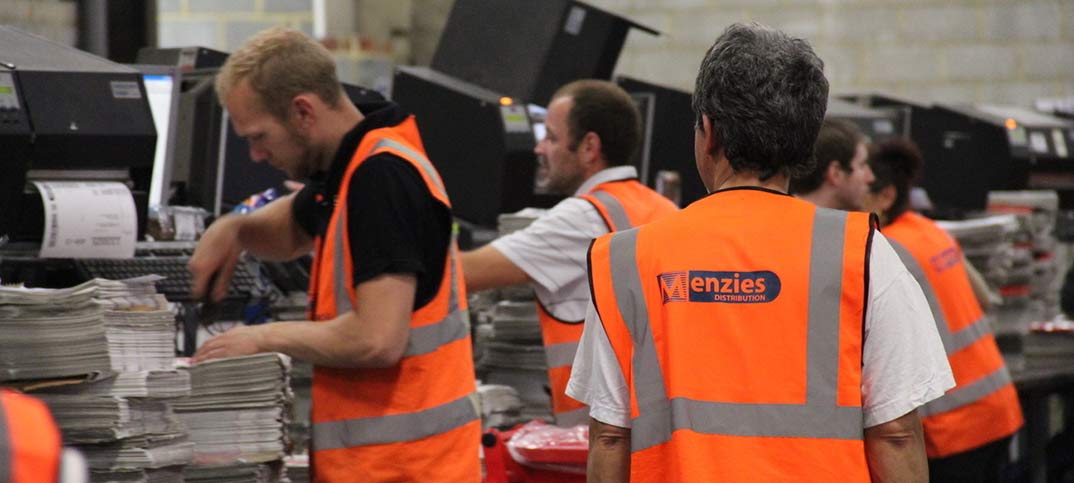 It is approaching 2.20am when we arrive at the Menzies distribution centre in Maidstone.
There is just 1h 40m until cut-off time but the packing line is fairly quiet and we quickly learn that shared deliveries of major titles means there is no longer a steady flow throughout the night.
It will all happen after 3am, we are told.
The Guardian and Financial Times make it in first, at 2.29, but these are relatively small volumes and the warehouse operators turn them around quickly.
It isn't until 30,610 copies of the Daily Mail roll off the truck shortly before 3.20 that things really start to pick up.
The next 45 minutes fly past in what can only be described as extremely-well-organised-chaos, as more than 100,000 papers are unloaded, sorted, bundled, and on their way again.
Most of the papers arrive later than expected and as it approaches 4am, the pressure is on the warehouse operators to move things through the packing line as fast as possible.
From where we are standing, it seems every person on the floor is putting in their best effort to have bundles on the way to retailers as soon as possible.
It is an eye opening experience, and I come away with a better understanding of the pressure felt by the supply chain.
Full coverage of our night in Menzies Maidstone will appear in this week's issue of Retail Newsagent.