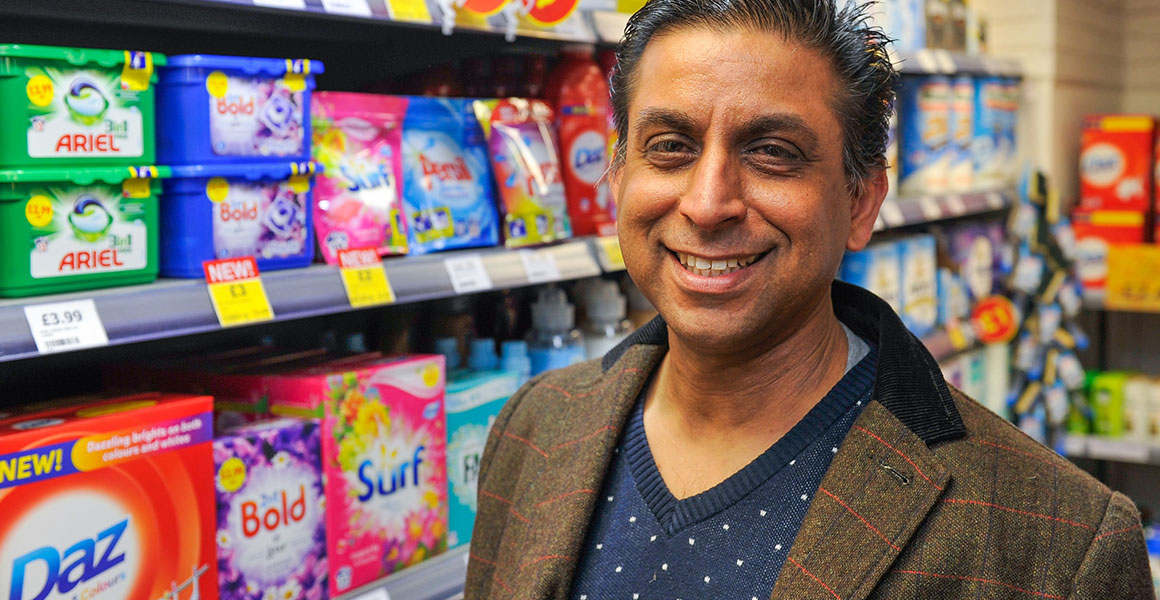 Convenience retailers have increased laundry sales by 63% by switching powders for pods and gels.
The results were announced at P&G's latest ShelfHelp retailer forum, which is made up of top independent retailers including Simply Fresh retailer Avtar Sidhu (pictured), who meet four times a year.
Justin Whittaker, owner of MJ's Premier Store in Greater Manchester, generated a 48.3% in his store and Atul Sodha's Londis in Uxbridge had a 68.3% uplift.
Sandeep Hedge, P&G convenience, wholesale & club channel director, said: "More than two thirds of shoppers choose liquitabs, gels and liquid detergents and shoppers are willing to pay a premium price for the greater convenience."