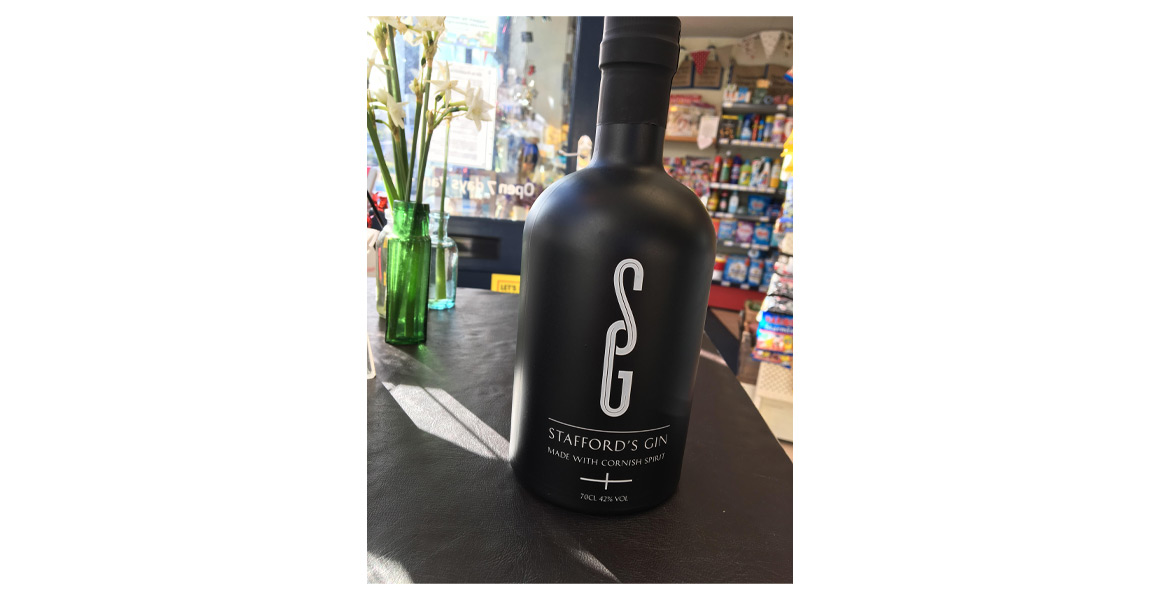 Name: Josh Taylor
Store: Tywardreath Village Shop
Location: Cornwall
Product: Stafford's Gin by Colwith Farm Distillery, £37.50 for 70cl
For this week's My Local Hero, retailer Josh Taylor tells us what a surprise hit Stafford's Gin has turned out to be.
here did you discover it?
I knew the team at Colwith Farm from the local retail scene. It's only a couple of miles up the road. They're famous for their potatoes, which they use to make vodka and gin. We sold the vodka first and it did well, but now they've added Stafford's Gin too, which is named after the great grandfather who bought the farm in 1904.
Who buys it?
I've been surprised by how popular the gin has been in the shop. It's selling to tourists, as expected, but it's proved popular with locals too. At £37.50 for 70cl, it's a premium gin and we're selling eight to 10 bottles per month. In the past, we would have expected to sell gin primarily to women aged 45 to 60, but today the demographic is broader, with women aged 20 upwards buying it. Men buy Stafford's too, although perhaps as gifts for wives and girlfriends. We're about to increase our order for Christmas.
Why is it popular?
Gin is trending and so is Cornish alcohol. Colwith Farm use delicate flavours and customers tell me Stafford's is refreshing with a citrus twang. From our point of view, the team at Colwith Farm are great people to work with. They come in the shop and we give them an order. It's a nice, easy, local way of doing business.