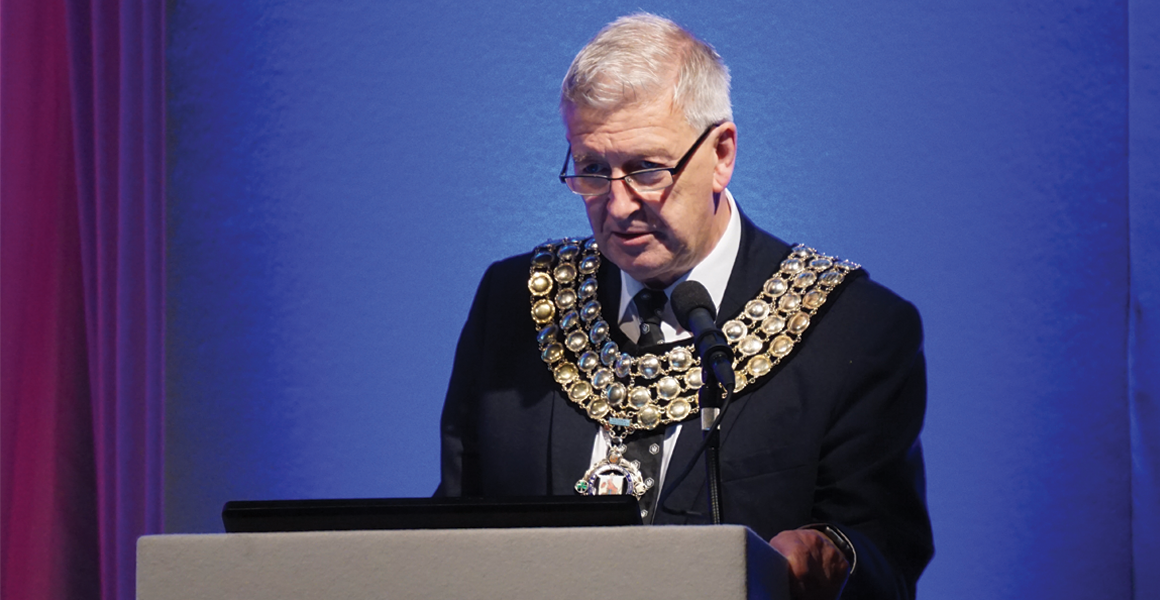 As the NFRN enters its centenary year in 2019, national president Mike Mitchelson said the federation's biggest priority will be "getting word out there that we want to do business". 
Mitchelson told RN how a lot of this year has been spent building bridges with suppliers. "I wrote to all suppliers requesting meetings about how we can establish ongoing business relationships," he said. "We want to be in a position to do business with suppliers on behalf of our members," he added.
Various areas of the organisation have already undergone a restructure to prepare for this. "We are restructuring because we need to make sure we are in a position to engage with members better," Mitchelson said.
"We are investing in business development, marketing, recruitment and retention. We have a big drive on this, but in order to assist the recruitment and retention of members, we've got to make sure we are developing business opportunities and having the right marketing material to help."
Despite outlining a strong focus for next year, Mitchelson took the opportunity to recognise the federation's achievements in 2018.
"Political engagement has remained a big part of our agenda," he said. "I asked as many people at National Council to meet with their MPs as possible. Personally, I've met more than 40. MPs need to have the effects of retail crime explained to them first- hand from members of their constituencies."
Reflecting on retail crime as a whole, Mitchelson added: "I feel that we are finally drawing attention to this issue."
The NFRN met with home office minister Victoria Atkins this month to highlight the seriousness of retail crime and the abuse shop owners face when dealing with age-related sales. "We are looking forward to January to hear feedback from the session," said Mitchelson.
"We had a business breakfast at the Conservative Party conference where we lobbied ministers. From this, we went out to dinner with certain MPs to explain the challenges we face."
However, Mitchelson shared his fears for the newstrade amid rises in carriage charges. "Wholesalers must be careful. Carriage charge increases for some of our members may be the final straw," he said.
"The profitability of news for some people obviously comes into question.
"If the whole industry isn't careful, we will have a breakdown in the news supply chain – this is a big concern for me."
He reinforced that this will remain a priority in 2019. "We will meet with each of the wholesalers
to deal with any issues," he said. "We have to remain responsive to try to make things better for our members."
Mitchelson said being able to react quickly to the newstrade is essential. "There are always big issues within the trade and we need to be in a position to react quickly to avoid our members being penalised. We will be there to champion our members and put things right."
"Looking back, we have spent a lot of time building bridges and putting the foundations in place for the federation to move forward," he added.
"We have opened up our communication but this is something we still need to build upon. We need more information going out to our members. We want to get the word out there that we want to do business."
More recent news: NFRN reverses Lego Stars Wars' multiple first distribution scheme