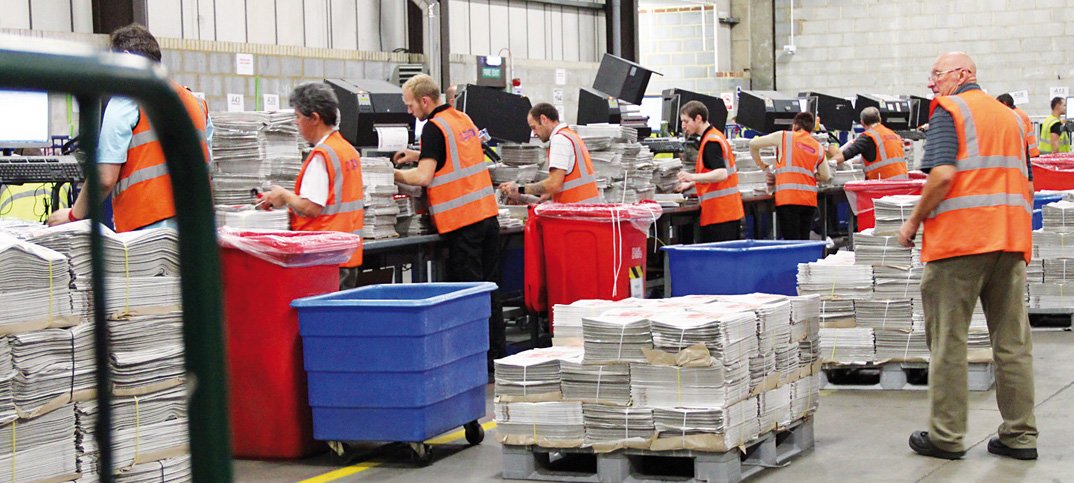 After a 22.7% drop in missed cut-off times in 2014, the incidence of publishers arriving late into wholesale has risen by 31.06% in the first three months of 2015, compared to the same period last year.
March was the worst performing month, with a 56.61% increase, which has been adjusted to take into account the publishers' 45 minute extension following the England international football.
If this was not taken into account, the percentage year on year increase would be 73.82%.
This table demonstrates the comparison in missed cut-offs in 2013, 2014 and 2015.

Below is the individual performance of national titles for the first three months of 2015, with the poorest three performers highlighted in red.
Publisher and NFRN comment:
Jerry Hayes, news operations manager at the NFRN, said: "The first three months of 2015 are a major concern and the newspaper decision makers need to wake up and realise the material damage that late delivered newspapers continues to have on consumer sales and retailer dissatisfaction. The PDF should be looking to hold an emergency meeting to identify why the supply chain continues to work so badly in this respect and start making decision now to avoid further upset."
Chris Cadman, head of logistics at Mail Newspapers, said: "We continue to work closely with our wholesaler partners on improving our inbound times. Although the figures do show an increase, some of these are second and even third loads we put in to try avoid lateness to retailers, which can show as a negative performance when you look at the headline figures.
"In addition, during March we saw a high level of midweek sporting events, which our readers want to read about, which can impact on delivery times. However, we do plan to try and mitigate the impact of these as much as possible.
"In addition to this, our motorway network has significant night time works at the moment, which is raising even more challenges for our hauliers.
"We do have a close working relationship with Jerry Hayes at the NFRN ensuring we do communicate if we do suffer from any lateness and of any changes we are looking at making."
A Guardian News & Media spokesman said: "GNM is striving to improve our primary distribution performance and reduce the number of late deliveries to retailers. Our own analysis shows we have had a 10% reduction in the amount of copies rerun for January to March 2015, compared to the same period the year before. The overall trend for the Guardian is that late deliveries are decreasing, although at both GNM, and across the industry as a whole, work still needs to be done on this issue – we are all conscious of the impact late deliveries can have."
A News UK spokesman said: "We are proud of our performance for on-time deliveries in 2014 and for getting off to such a great start in 2015, with an on-time performance of 98% in the first quarter. 'Newslogistics' was created specifically to focus on meeting the delivery needs of our customers, particularly with regard to performance. Working extremely closely with relevant authorities our team ensures that all issues affecting our transport operation are continually assessed to minimise the impact on delivery times for our world-class products."
John Howard, newspaper sales director at Trinity Mirror said: "One issue in March distorts the Mirror stats substantially. We had a major press fault. Our work is relentless in terms of explaining to the organisation the importance of timely arrivals , whether it be colleagues in editorial or production. There is no silver bullet, we publish newspapers on all but one day in the year and we aim to arrive ahead of schedule on each one of them."
John Simmonds, head of circulation at The Independent said: "With regards to recent lateness, we are acutely aware of the impact that this has through the supply chain and so we work very had with our print and primary distribution partners to minimise the incidence of lateness. All our editorial teams are also aware of the impact that their lateness can have and we do all that we can to 'control the controllables'. "Unfortunately, however, there will always be unforeseen and unavoidable problems that affect our performance."