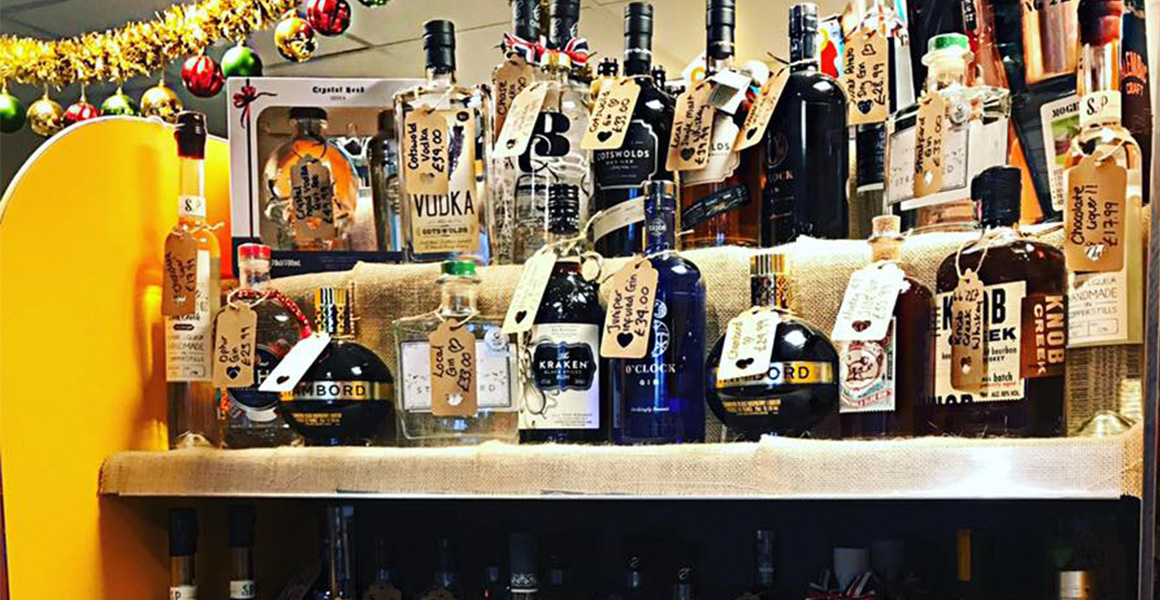 One of my main ambitions this year is to drive margin. It's so crucial to make sure that you are upselling to customers and you're buying better to get the best deals.
We're looking to add 1.5% to our overall margin and we have identified target categories to help us do that. Upselling events, like Valentine's Day, can be done by offering shoppers the full package, but we're also looking at trading up spirits.
Last year, we sold £5,500-worth of gin, up from £1,500 the year before, and this year we're going to keep customers on their journey of trying new flavours by moving them onto rum.
The benefit for us is massive. On a price-marked mainstream gin brand at £14.99, I make around 17% – £2.50 a bottle. On something like Cotswold Gin, I can sell it for £33 and make 22% profit – £7.26.
We're going to have a shelf of gin, a shelf of whiskey and a shelf of rum. I've introduced brands like Kraken, Red Leg and Sailor Jerry and I'll pay close attention to the trends and to what shoppers are drinking it with.
You've got to make the purchase feel special for your shoppers. Rather than standard labels, we've created hand-written tags to add value to the product.
You can't upsell if you haven't done your research. You should try everything you sell, but be honest with your customers if you haven't tried it yet. Talk to them after and ask for their feedback and find out what mixer they drank it with.
We stock Sharish Blue Magic Gin, which turns pink when you add tonic to it. If we didn't know that detail then we'd run the risk of misleading a customer.
If a shopper is browsing at the fixture, then they want to be led and they want to be upsold. Engage with your customers and make sure your store provides an interesting experience.