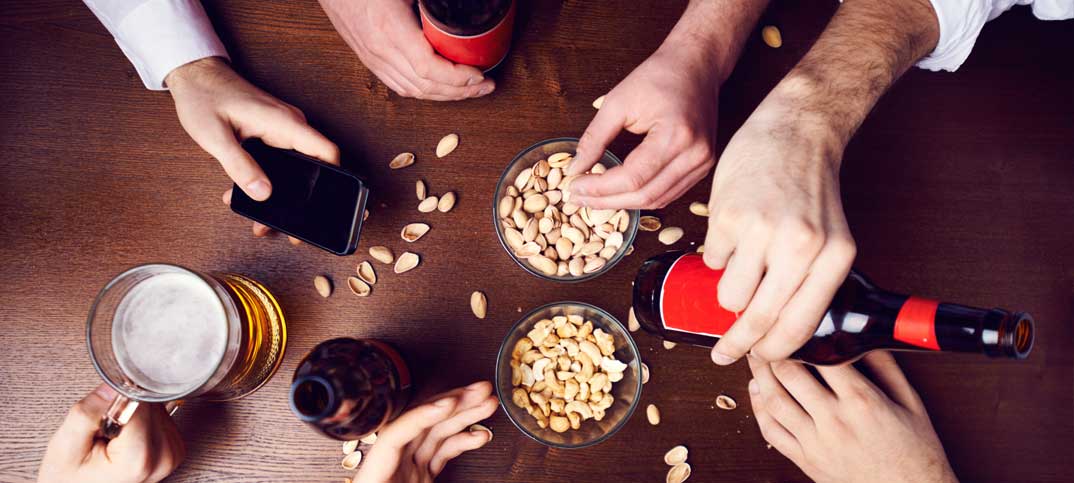 Heineken's new TV advert – the latest in its ongoing commitment to promote moderate drinking – was launched last week off the back of a big research project.
Released under the striking headline "Moderate alcohol consumption becoming the new cool among millennial consumers", the research claims that the large majority of so-called "millennial" customers are limiting the amount they drink on a night out.
The research and the launch of the accompanying TV campaign were reported in many different ways, including a focus on claims that women are looking for men who don't drink too much.
Some of the stats from the research are interesting. Forty-one per cent of people prioritise the taste and 32% the quality when choosing an alcoholic drink, they say. They also claim that only one-in-five (19%) think about price.
The pinch of salt with which this research should be taken is large. In its own words, the survey only covered "premium beer drinkers". There is no mention of those who prefer other products.
There is real value in surveying the attitudes of 21-35 year-olds – but I would counter that the difference between the youngest and oldest in that range is significant, from earnings to prospects, aims to achievements.
It comes as the Government has changed the alcohol guidelines for the first time in 20 years, in what seems like a slow move towards advocating cutting out alcohol completely. The new guidelines have been met with a mixed response – and in some cases have been seen as patronising, unachievable and pointless.
For the off-trade, this is all very interesting. The coverage of the new guidelines focuses on how many pints you can have on a "night out" (although I enjoyed the BBC infographic that makes it look like they advocate you just having 14 shots of Sambuca per week), rather than sitting at home. And Heineken's campaign opens on a guy falling asleep in a club.
Attitudes are changing, and that premium end of the market is growing ever larger. You need to make sure that you're catering for a consumer that may only want to drink occasionally – and is under pressure to do so – but that drink matters. Make sure your range matches the quality they are looking for.