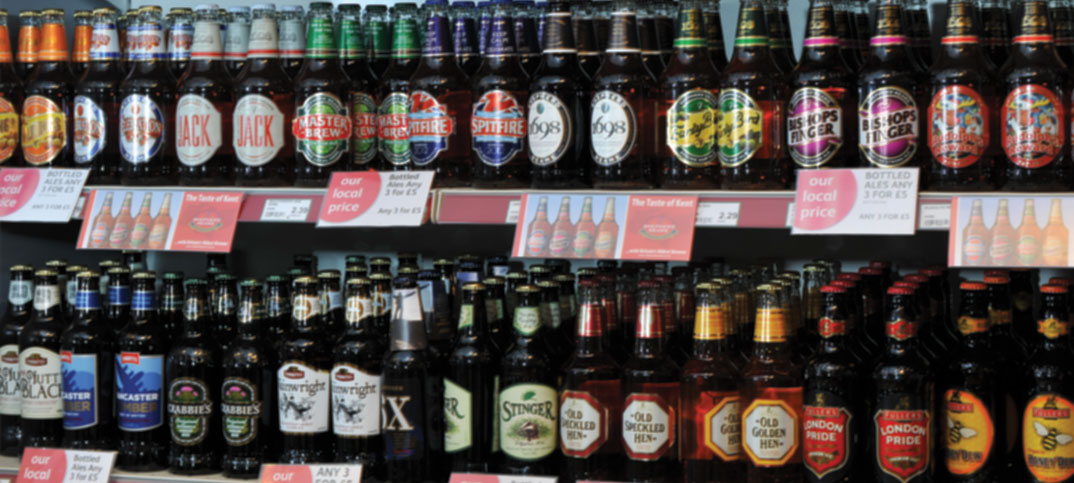 On Saturday, I visited a pub for lunch. A modern-style gastro place, with a promise of locally-sourced and organic ingredients, great yet simple food in plush yet relaxed surroundings.
The sort of place that, you'd imagine, would offer a great range of local drinks – both ales and soft drinks – to complement the food range.
How wrong can you be? I went to the bar and expected to see some local ales. There were none. This is a huge oversight. It's like offering only one half of a deal.
If that was your store, you need to make sure that if you're focusing on local, and making a big deal of it, it's visible right across the shop floor – from meat and veg to, yes, your alcohol range. You also need to grasp hold of the trends and cater to what your audience is looking for. That, increasingly, is craft ale.
I decided instead to have a refreshing pint of lager, as it was incredibly warm out.
I'm fairly familiar with beers and lagers. I didn't need to ask for advice, I knew what I wanted. While pulling the pint, the barman said conversationally: "I've not tried that".
I thought he meant that it was a new barrel, and said so. "Barrel just put on, was it?"
"No," he replied. "I've never tried this particular drink".
Why would he tell me this? Why would he reveal that he has no idea of the products that he's selling? And more importantly, as a worker in a pub priding itself on the produce it sells, why hadn't he tried it?!
I understand that there are reasons why some retailers won't have tried everything that they sell. But even if you are unable to sample everything, you should have an idea of what you're serving. You should know who buys it, and why someone might choose it.
This is as vital in the off-trade as it is in the on.
If you're going to do local – if it's right for your store – make sure that you're not missing an opportunity to do it everywhere.
And even if you're not, you need to know what's on your shelves. If you don't, you could be missing out on opportunities.
Grow your alcohol profits with top tips and advice in our category management section.