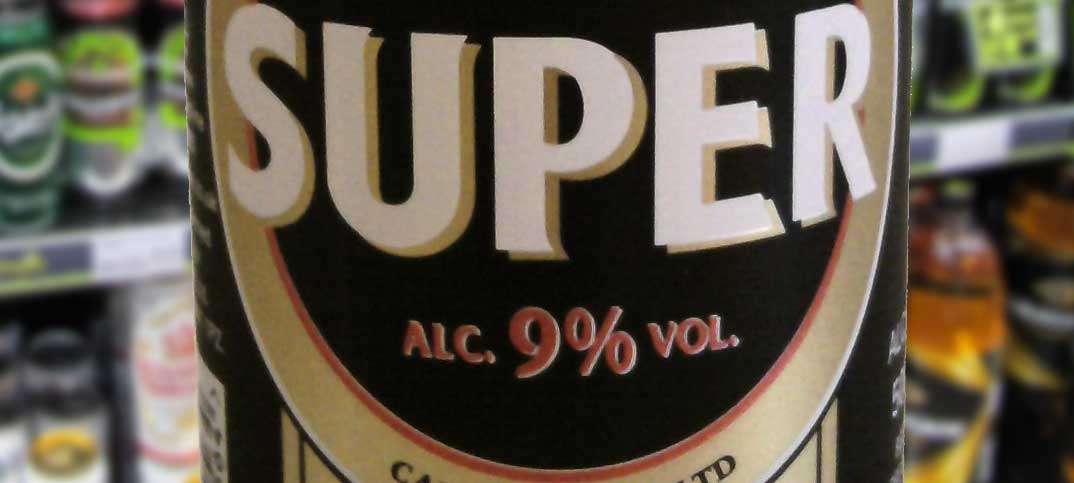 In my last alcohol column, I mused over the Portman Group's decision to ask stores to remove 500ml cans of Kestrel Super Premium Lager, Carlsberg Special Brew and Skol Super from their shelves by the end of March.
Carlsberg has indicated to the trade that it will be withdrawing 500ml cans of Skol Super and Special Brew. Whatever happens though, it seems unlikely – with the best will in the world – that every single can will disappear from shelves by that magical March 31 date.
The probability is that while these 500ml cans will disappear, they will be replaced by 440ml versions, as AB InBev did with Tennent's Super last year. That brand may have downsized, but at 9% one 440ml can still contains four units – the recommended daily amount for a man.
Retailers have a decision to make about selling products like this. Pressure on super strength lagers won't go away.
To understand the way the market is heading, look no further than two stories on this very page: the growing market in alcohol-free beers, and Ashok's comments below on removing high-strength products from his shelves.
But there are other consequences of the Portman Group's advice. The FWD's James Bielby has warned that calls to ban individual products will have little effect on the UK alcohol market – because of the increasing rise in the trade in illicit alcohol.
"Bans on individual products will not achieve this aim [addressing problem drinking by removing units of alcohol from the market] when duty-evaded equivalents are available and not subject to similar regulation," he said in a statement on the FWD website.
The amount of duty revenue lost each year to illegal alcohol continues to grow and grow. From October this year, wholesalers can start registering with the FWD's alcohol registration scheme, which will start putting in place the tools to stop those retailers that choose to sell illicit alcohol from doing so.
As with tobacco, legitimate retailers should shop those stores that they know are selling booze that shouldn't be on sale in this country. These retailers are giving small retailers a bad name. You owe it to yourselves to stay on top of it.
Do you stock super-strength lager and cider? Have you encountered many problems in doing so? Leave your comments below.