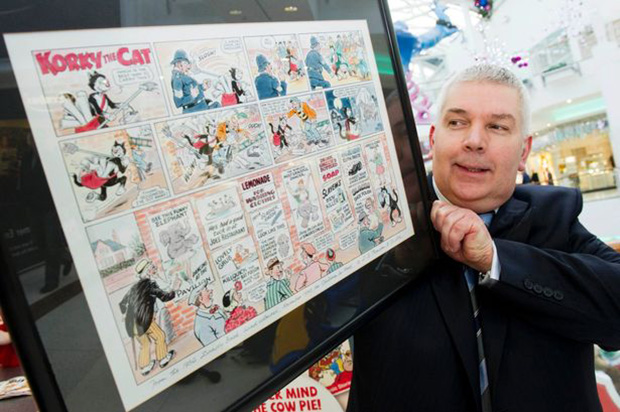 How many of you looked at last week's front page and presumed Des Barr's pop-up shop selling the final issue of The Dandy was an initiative driven by publisher DC Thomson, and Des was just the lucky retailer in the right place at the right time?
Online magazine retailer Newsstand Humungus certainly did, when it replied "what can happen with publisher support" to Newtrade MD Nick Shanagher's tweet about our story.
The truth is Des discovered the publisher was printing only 50,000 copies of the final Dandy and thought it was missing a trick as collectors and long-term fans would snap up the 75-year old comic.
He pitched the publisher and ordered 50,000 of his own copies on firm sale with an upfront payment. He designed a pop-up shop in Glasgow's Braehead shopping centre and a dedicated website, booked warehouse space to store the copies, press photography and advertising space in the regional press.
What's more, Des's publicity probably helped DC Thomson raise interest in the final issue of its iconic comic. And what's the secret of Des's success? Passion.
There are thousands of other retailers who share this passion and search out opportunities to develop their business and grow sales. We had 13 of them on our front page the week before last after they picked up prizes at the Independent Achiever's Academy gala dinner.
I saw an IAA video this week in which one of these winners, Bob Young, was thrilled to be recognised by the IAA judges. Even as a small village store, we can be brilliant, he says.
If you want to be inspired watch the video for yourself here.