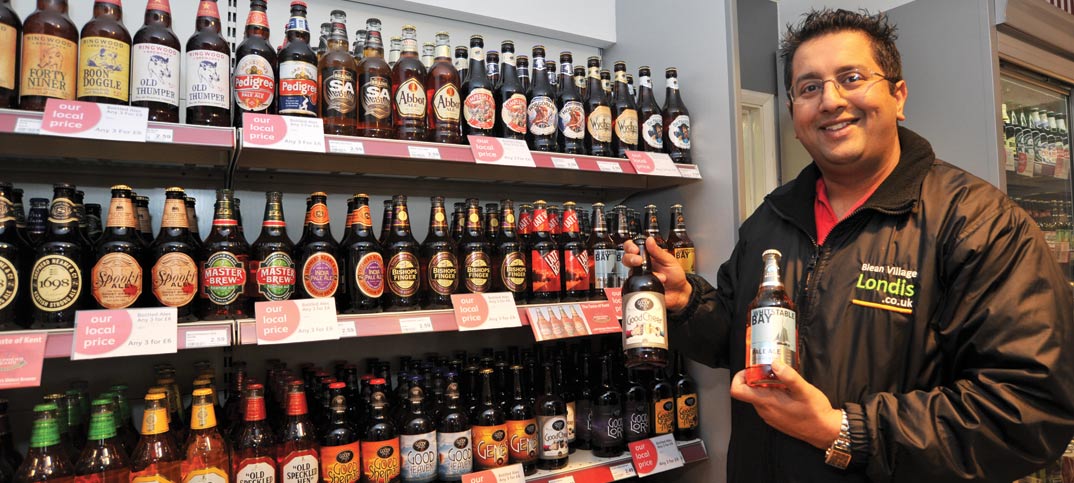 On a parade of shops 100 metres from my front door sits a fairly nondescript unaffiliated convenience store. One thing makes it remarkable, though: its vast and varied range of beers from around the UK and the world.
I stopped in on Saturday to buy a selection for a friend's birthday and it was a difficult choice. I ended up getting six different beers from Loddon Brewery, a family business based a couple of miles away in a neighbouring village.
Rajan, the store owner, told me he travels all over the county visiting breweries and sourcing new and unusual lines.
He has plenty to choose from, as a recent report stated that there were 1,485 beer trademark registrations last year, up 12% on 2013, as producers rush to cash in on the craft beer boom.
Smart retailers are doing the same, and I asked my Twitter followers this week how they make the most of the category. I received some great advice.
Sunder Sandher from Leamington Spa attributes his growing sales to an eye-catching display and '3 for £5' offer across the whole range. RN columnist Bintesh Amin says his beer sales always do well and he picks from the national bestsellers as well as local breweries.
You've got to stay on your toes and embrace change so you don't get left behind
This week's profiled retailer Adam Hogwood, meanwhile, recently doubled the size of his range and added mini kegs and gift packs to create a point of difference and get customers browsing the category.
One thing is for certain, in such a fast moving category in which consumers are seeking the obscure over the mainstream, you've got to stay on your toes and embrace change so you don't get left behind.