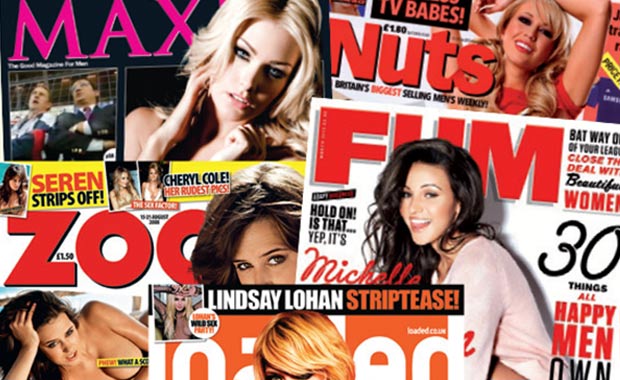 Displaying lads' mags such as Zoo, Loaded and Nuts could lead to independent retailers being sued under the Equality Act 2010, lawyers have warned.
Pressure groups UK Feminista and Object are spearheading the Lose the Lads' Mags campaign, and a letter from 11 lawyers published in The Guardian threatened legal action against shops that do not ditch the saucy titles from their shelves.
It states: "Displaying these publications in workplaces, and/or requiring staff to handle them in the course of their jobs, may amount to sex discrimination and sexual harassment contrary to the Equality Act 2010."
ACS public affairs director Shane Brennan urged retailers to minimise the visibility of lads' mags in their shops, but he also said retailers should not bear the brunt of the campaign against these titles.
He told Retail Express: "We do not believe retailers should voluntarily stop selling legitimate products. Organisations seeking to end the production of lads' mags should direct their campaign at the editors and regulators who are best placed to make judgements about what is and is not appropriate content for mainstream magazine titles."
Customers at Nimish Ashar's shop Newsmarket in Gillingham, Kent, have never complained about lads' mags – only ever red-top newspaper The Daily Sport. "I think these groups are going after convenience stores because they are an easy target; this is a duck hunt and independent retailers are the ducks," he said.
"Some retailers will be wondering whether it's worth the risk of stocking these titles at all. However, it doesn't stop at lads' mags – you can't put newspapers like The Sport, The Sun and The Star on the top shelf, and that is a problem for us."