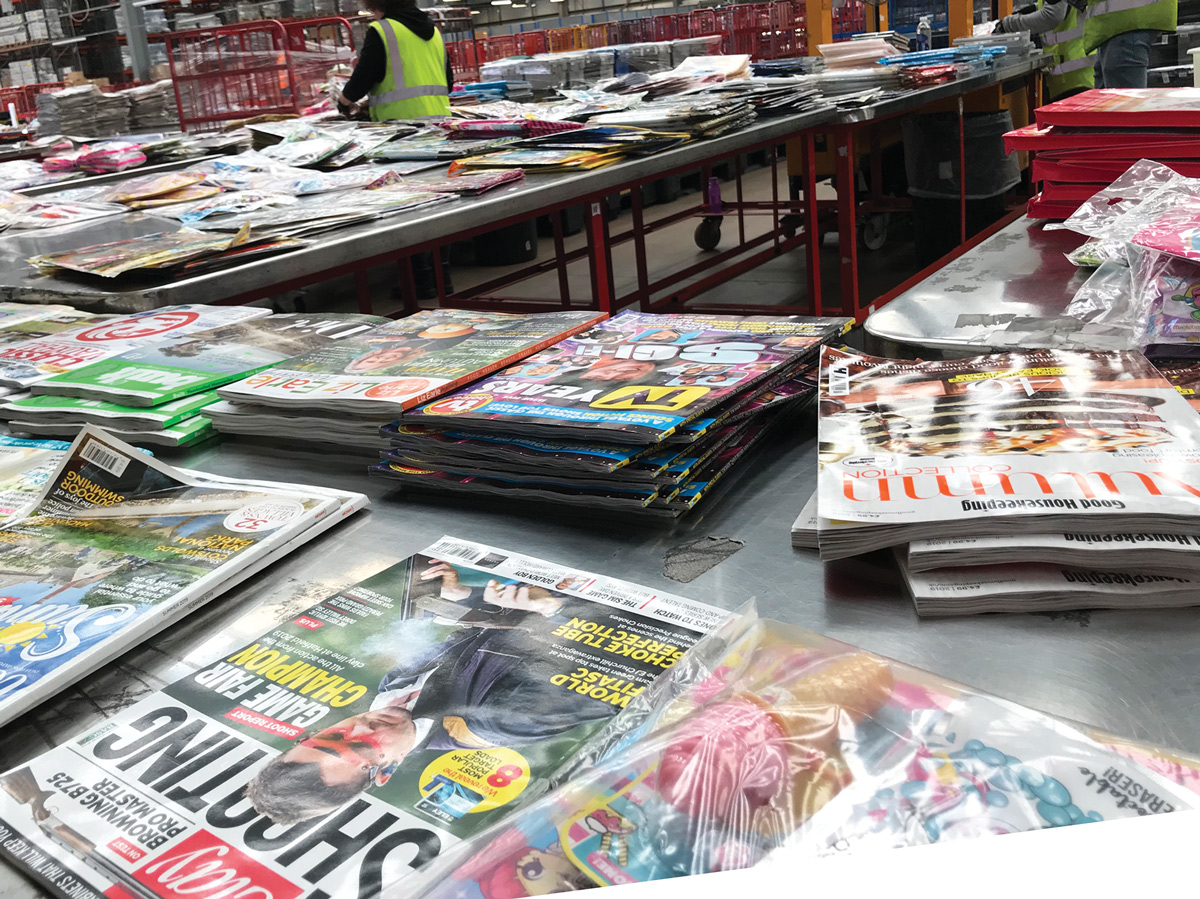 The number of stores supplied by Smiths News has fallen by 1,500 in a single year according to the Connect Group's annual report for 2019.
The wholesaler's total customer accounts fell from 27,000 to 25,500 over the year, revenue fell by 4.3% but operating profits increased by 12% to £43.6m.
The 1,500 drop in supplied sites includes approximately half of Aldi's 400 UK sites. All of which ended the sale of newspapers and magazines in October. Despite losing more than 5% of its customers in a single year, the Connect Group's new 144-page report does not explain who these customers were, why they left or whether it expects the trend to continue. The company had previously reported stable customer numbers since 2017.
Smiths News profits increase by 12% in 2019
The company said cost savings throughout the year were responsible for the improved profitability. Chief financial officer Tony Grace explained: "The restoration and catch-up of the Smiths News network saving programme generated £6.5m of savings in the year, which mitigates the decline in revenue from newspaper and magazine sales. Network savings were generated from final mile route reductions and the closure of a single depot at the end of the financial year."
The strategy is set to continue in 2020, with the biggest priority listed for Smiths News being "cost savings achieving sustainable efficiencies that aim to offset the margin impact of any decline in core sales".
NFRN and Smiths form joint service focus group
Despite reporting "cost savings" through final mile reductions, the wholesaler still increased its carrier charges paid by stores for final mile deliveries by 2% in July, generating an approximate £1.2m in annual revenue.
Service for retailers also improved according to Smiths News' two listed key performance indicators related to news and magazine deliveries. It said delivery time compliance rose to 96% this year compared to 95.4% in 2018, while pack accuracy grew by 0.2% points to 99.5%.
Interim group chief executive Jonathan Bunting said a management restructure in late 2018 had improved stability while renewed improved contracts with publishers representing 80% of its revenue had brought Smiths News security until "at least 2024". However, at the current rate of loss, Smiths News will have lost nearly a quarter of its news customers by 2024.