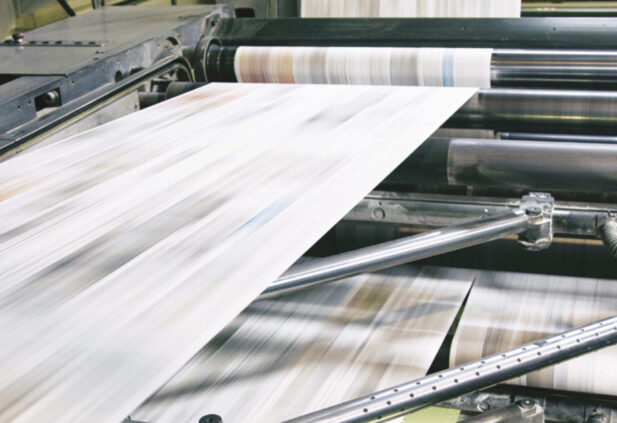 The number of complaints received by NFRN Connect over issues relating to newspaper deliveries has grown by more than 24%, when compared with last year.
This data was shared by store owners Hetal Patel and Nilesh Patel last week, in a meeting with small business commissioner (SBC) Liz Barclay and casework manager Neil Cowley.
The overall total number of complaints rose to 4,764 from 3,852. Northern Ireland was the hardest hit region, with a 210% increase, followed by Wales, up by 87% during the same period last year.
EXCLUSIVE: Small Businesses Commissioner to lobby government over news wholesale payments
Nilesh described the issues facing stores, which included late deliveries; wet, or damaged tote boxes; late voucher credit payments; margin cuts; and rising carriage charges, as a "vicious circle".
In recent weeks, store owners have reported waits of up to five hours for newspaper deliveries, with queues of customers outside waiting to pick up their copy before heading to work.
Hetal noted one incident where a retailer was contacting the depot at 11.30am as they still hadn't received any papers, only be told by wholesaler Menzies it couldn't deliver them.
"We have to keep a certain level of service for our customers and it's hard to admit, but we just aren't hitting that anymore," said Nilesh.
Barclay acknowledged the problems putting stores at risk of losing customers. "Customers will always have expectations, and they'll just go elsewhere if this carries on because they won't want to put up with it more than twice," she said.
This year, and following pressure from the NFRN, all mainland UK newspaper wholesalers deferred their annual carriage charge increase due to the financial strain placed on some stores by the Covid- 19 pandemic.
Last month, Menzies even went as far as introducing a temporary fee rise for publishers rather than increasing carriage charges, in recognition of stores not being able to afford additional costs in magazine distribution.
EXCLUSIVE: Paper shortage could lead to 50% price rise
However, while Smiths News promised to freeze its carriage charges until at least March 2022, Menzies did not commit to any time frame, and some sources warned that a rise for retailers could be on the way, in addition to the increase for publishers.
Nilesh said the move from wholesalers wasn't enough to stop fears that selling newspapers and magazines is "unprofitable".
"There is good money to be made from selling these categories, but everything has to work in tandem in order for that to happen," he said. "Right now, that's not happening and it's causing a lot of problems in a market that is still recovering from the past 18 months."
In response, Barclay confirmed she was unaware of the issues facing stores, but pledged to use her leverage to help make change.
"I'm hearing about these problems for the first time today," she said. "It seems to me there are three main challenges, the first being late deliveries, followed by carriage charges, and, lastly, late voucher payments."
She went on to question how much worse the problem must be for retailers located in rural regions. "If this is happening in central London, I imagine the situation must be much worse in smaller towns and villages where drivers have further to go," said Barclay.
When asked what was at the route of the problem, Nilesh blamed the publishers. "They are stretching their times of printing and setting cut-off times that negatively impact us," he said.
"Our senior leaders have had meetings with both publishers and wholesalers, but they just blame each other, and we are the ones continuing to get caught in the crossfire."
NFRN objects to news cut-off time extension in south west
Cowley added: "Everyone from the top to the middle is cutting. They are squeezing you for a worse service, and you have no control about what is going on – it's creating a real imbalance."
Barclay confirmed she would be keen to use her influence to try to arrange a roundtable, for key stakeholders to discuss the issues at hand.
"We have a dialogue now, and that's a really strong start," she said. "We need to find out who the people are that would be most interested in knowing that this is happening, for example, advertisers and investors in the publishing firms.
"We might not have the power to directly solve this, but sometimes you can embarrass people into doing things better."
Read more news and articles about the newspaper and magazines category and click here for the latest ABC circulation figures