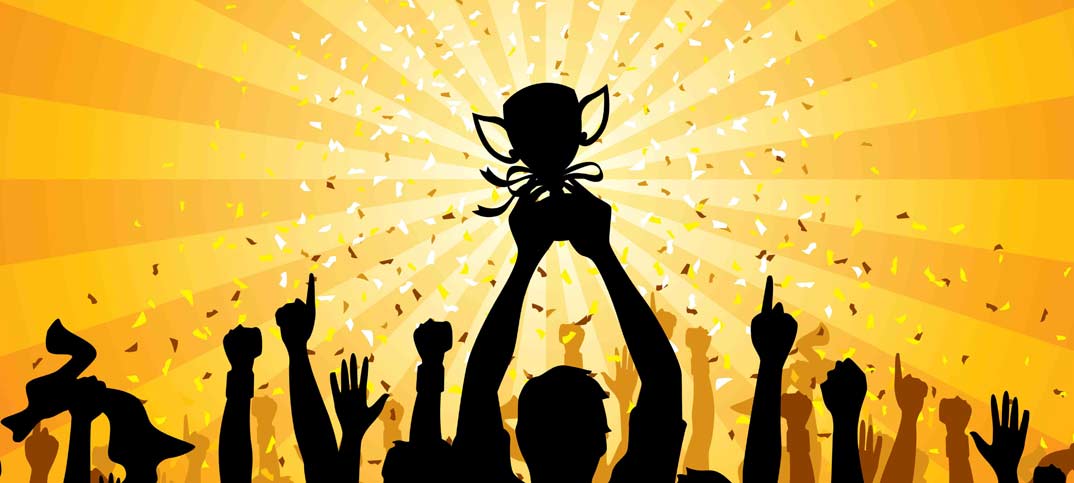 As 2014 nears its end, RN decided it was time to celebrate the great work of suppliers in helping independent retailers to grow their businesses. So our team reviewed a year of activity and here we unveil 4 of our winners.
Symbol innovation of the year
Shortlist
Store of the Future (Nisa)
Spar loyalty card (Blakemore)
My Rewards (Best-one)
Mega Deals (Premier)
Digital voucher promotion with i-movo (Key Store)
Plan for Profit (Today's)
The category
Retailers expect more than ever from their symbol groups and expectations continued to rise this year as franchise models grew in popularity. Symbols are now seen as business partners who must be willing to drive innovation and retail standards to attract and keep the best retailers. All that needs to be combined with the ability to make profit.
Scottish symbol group Key Store worked with digital voucher specialist i-movo to contact customers' phones in return for free products or discounts, marking it out as one of the most forward-thinking promotions of 2014. Another customer-focused innovation was Blakemore's Spar loyalty card scheme. Nisa, meanwhile, identified opportunities to tailor layout and product ranges across high street, forecourt, neighbourhood and city centre stores as part of recognition that "one size does not fit all".
The standout reward scheme this year was from Bestway. Best-one's members can earn some of the biggest rebate bonuses in the industry – up to 5% – by taking part in its My Rewards scheme. The fact that 14,000 retailers have downloaded Today's ranging information speaks volumes too.
And the winner is… Premier – Mega Deals
Strong promotional campaigns and TV advertising are hardly new, but Premier has begun an unprecedented year-long campaign to highlight huge discounts on branded goods. Investment from major manufacturers has allowed it to deliver a series of everyday products at market-leading prices since the summer. Compliance has run at almost 100% and retailers have made space to order by the pallet. The result: sales in each promotional wave have totalled £3.5m at retail. The sales volumes it has created also flies the flag for the strength of the channel as a whole.
Supplier initiative of the year
Shortlist
Walker's Counts for More
Scandinavian Tobacco's Gantry Guardians
Cuisine de France new branding roll out
JTI's Youth Access Prevention Scheme
Coca-Cola Enterprises' BevTrak
News UK Times and Sun fascia roll out
The category
This year has seen yet another step change in the way that the suppliers have invested in initiatives for independent retailers that enshrine best practice, introduce new technology or hardware or encourage closer dialogue on both sides.
While PepsiCo developed an online platform, Counts for More, for the Walkers brand giving advice and insight while rewarding compliance with, among other things, free stock, suppliers are taking many other directions too. Scandinavian Tobacco's Gantry Guardians initiative is providing specialist insight on how to prepare for the display ban, CCE is using its muscle to bring BevTrak's spring-loaded self-facing units to retailers' fridges and News UK has invested in new fascias for 8,300 retailers to help newspaper sales in-store.
This impressive level of activity is likely to be pivotal to retailers looking to stake their claim on the growing convenience market.
And the winner is… JTI – Youth Access Prevention (YAP) Scheme
While regulation on tobacco products continues to rise, it's been scandalous that budgets for trading standards departments nationwide have been cut, hitting both the fight against youth smoking and the illicit trade.
Through YAP (undertaken in partnership with Underage Sales), JTI has led an industry attempt to make the best of this situation, replacing test purchases by councils which criminalise retailers with its own test purchasing programme, tied to a training programme for retailers who may be at risk of serving under-18s.
This year, the £400,000 YAP programme has concentrated on north west England, testing an initial 2,500 retailers, and if this scale is impressive both Underage Sales and JTI have said that they hope that the initiative will soon become nationwide with other tobacco manufacturers also involved.
"This initiative is something we're looking to expand on in 2015," says JTI's head of communications Jeremy Blackburn.
Best performing launch
Shortlist
Benson & Hedges Kingsize Blue (JTI)
Stella Cidre Raspberry (AB InBev)
Wrigley Extra Citrus (Wrigley)
Skittles Wild Berry (Wrigley)
Coca-Cola Life (CCE)
Nutella & Go (Ferrero)
Category
EDFM tracks hundreds of launches each year, but the ones that stand out from the crowd are those which achieve and maintain high distribution rates and sales after the launch sales peak levels out.
Among the products on our shortlist, Wrigley Extra Ice has managed the widest distribution and is now sold in 76% of stores. Skittles Wild Berry, B&H King Size Blue, Nutella & Go and Coca-Cola Life have also proved popular with retailers and customers, achieving rates of 54%, 50%, 47% and 45% respectively.
Performances like these are by no means guaranteed for every launch, but these products could well earn the right to become permanent lines next year.
And the winner is… Nutella & Go
Following great success in the USA and across Europe, Nutella & Go first appeared in independent stores in early August. Its instant popularity and good levels of consumer trial helped it achieve good distribution, which stands at 47% at present.
Sales peaked at an average £12.43 per stockist per week in mid-September, and while that level has fallen back to around £6.20 since then, Nutella & Go is still enjoying a healthy rate of sale, and we expect it to reach a value of £5.5m in its first full year. If it achieved full distribution, sales would exceed £10m.
Newsstand star performer of the year
Shortlist
I (The Independent)
Fun To Learn Peppa Pig (Redan Publishing)
Private Eye (Private Eye)
Radio Times (Immediate Media)
2014 World Cup sticker collection (Panini)
TV Choice (H Bauer )
The category
Too often the focus on the newspaper and magazines industry its steady decline with the significant investment made by publishers overlooked. The following are just a handful of products that made an impact on the newsstand in 2014.
Children's title Fun To Learn Peppa Pig, from publisher Redan, achieved £4.55m in sales in the year to August, and was the best-selling title in the category.
Private Eye fared well and an increase in its cover price from £1.50 to £1.80 meant increased revenue for retailers.
Immediate Media's Radio Times continues to be a bestseller for independents and generates more revenue than any other magazine on the UK newsstand. Meanwhile, another TV listings title, H Bauer's TV Choice, increased its circulation by 1.6% year on year (according to August ABC figures).
The Independent worked closely with retailers throughout the year to drive sales of the i and its circulation held steady after a 50% increase in price.
And the winner is… Panini–2014 World Cup sticker collection
The World Cup brought a heightened level of excitement to football collectables over the summer and Panini's enjoyed record-breaking sales.
Marketforce has confirmed that Panini 2014 World Cup sticker and trading card collections accounted for 50% of the total collectables revenue in 2014.
As well as a strong marketing campaign, this success was thanks to Panini providing independents with PoS, outdoor signage and floor display units and working alongside Marketforce, Menzies Distribution and Smiths News to ensure stock was available to retailers.
For the full report, get in touch and request our 19 December issue