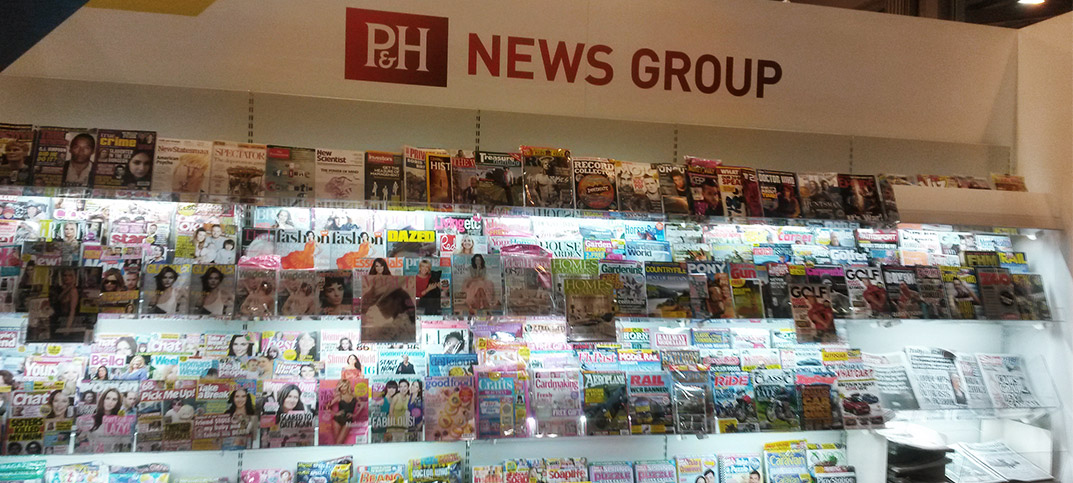 Wholesaler Palmer & Harvey has launched a news group with Fore Partnership aimed at helping retailers become "destination stores" by improving their newspaper and magazine ranges.
The news group, which was announced at P&H's Pro-retail trade show last week, offers free ranging advice to any retailer that trades with the wholesaler.
Simon Harris, channel marketing manager at P&H, said: "Him! statistics clearly show that customers who come in to buy newspapers and magazines tend to also pick up products like tobacco or confectionery. So if we help retailers get this category right, they become a destination store for their customers, who are more likely to buy other products we sell."
Mr Harris added the service is aimed at giving retailers all the tools they need to help them manage their ranges, such as providing tailored planograms, identifying and cutting slow-selling titles and adding bestsellers, while still maintaining a degree of flexibility.
Participants will not be tied to a formal agreement, and will have some freedom to add and remove titles where they see fit.
He said: "It's like other symbol groups' news groups. We're acting as a middleman between retailers and Smiths and Menzies.
"The biggest difference is that ours will be open to independents as well, giving them the same level of service and support that a symbol group retailer would get."
The service was first trialled across P&H's Retail Club members, who saw an average sales uplift of 8% across newspapers and magazines.
John Vine of News World in Shropshire said that this was a credit to independent retailers and their role in the future of the print industry.
He added: "While it may appeal less to magazine specialists like myself, it could help those who are struggling in this category or just have a basic range."