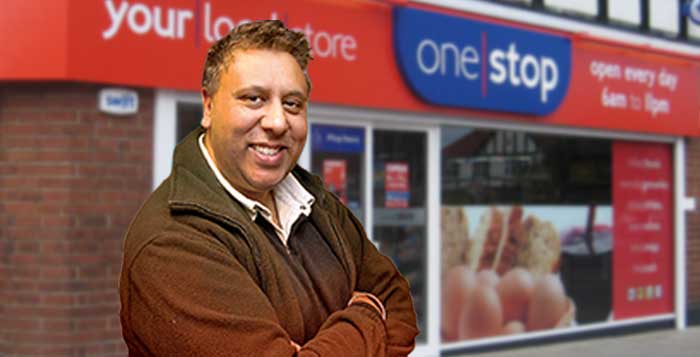 Award-winning retailer Sunder Sandher has spoken of his delight following the news that he will be getting £4,844 rightly owed to him thanks to Britain's broken business rates system.
Sandher, who runs a One Stop store in Leamington Spa, was compelled to investigate the rateable value of his store following a Retail Express story in August, and this week got the confirmation he was expecting – he'd been wildly overcharged over the past four years and was due a rebate.
Following an investigation by the Valuation Office Agency, it was revealed that the rateable value of his store is actually £8,400, rather than the £11,200 previously thought – a figure backdated to March 31, 2010. Using the VOA's complicated multiplier system, this means that he has been awarded £4,844 from his local council. 
The reasons for the lower valuation of Sandher's store were around the number of pillars he has in store – his store has six, rather than the zero that his previous value was based upon – and his air-conditioning unit, which only covers half of his store rather than the full space, as claimed.
Sandher urged all retailers to look into their rateable value.
"Every retailer should get a summary of how they are being charged. You can  get this from the VOA website. It could be literally anything that might mean you're being overcharged. In my case it was pillars and air conditioning, but it could be any section of your store," he said.
Sandher estimates that it only took two hours work in total to achieve this result. "This was so worth doing – I'm so glad that you guys fired me up to look into it," he added.
How to appeal
Gather details of your rent payments since 2008
Visit the Valuation Office Agency website to find your property valuation.
Type in your postcode to find out the rateable value of your property
If your current rateable value is higher than your annual rent, click 'Appeal against this valuation' button
Enter details of the property on the 'proposal to appeal' online form
Comments
This article doesn't have any comments yet, be the first!
Become a Member to comment
Register to comment and get exclusive content and subscribe to the online and print versions of Retail News.
Become a member