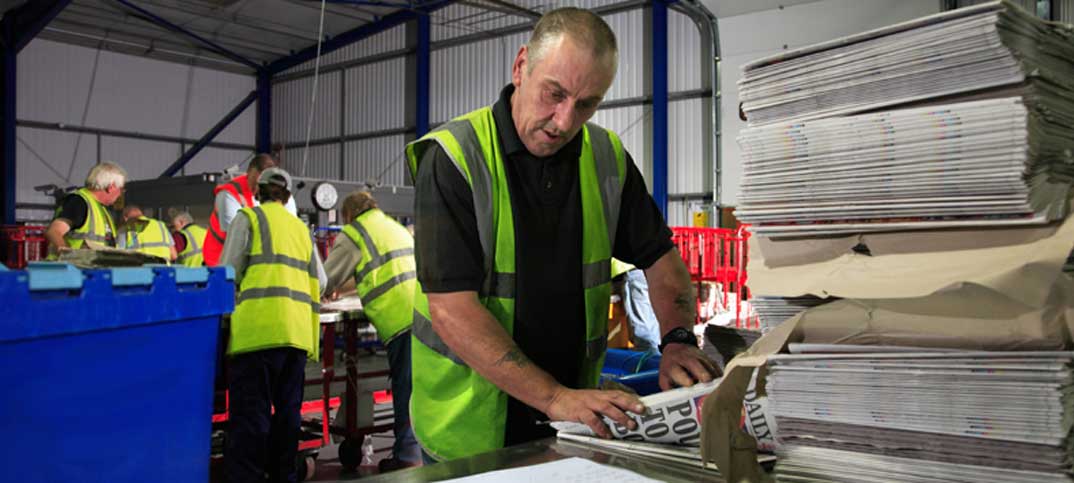 When I met new Menzies boss Mark Cassie last week, the first thing he shared was that carriage charges would rise by an average 3.75% on 1 April. It's the second increase in six months.
It was an essential move to pay Menzies' extra £2.5m National Living Wage cost, he said, but he has come under fire for passing the bill on to retailers facing their own wage increases.
Retailers are calling for an alternative if they are to wrestle back the profitability of the category
Any retailer will tell you that whenever they increase prices they risk customers shopping around, taking business elsewhere or questioning how essential the purchase is. The first two options are not luxuries easily afforded to those who sell newspapers.
Therefore, an inevitable conclusion is that retailers for whom news is no longer profitable will walk away from the category and Mr Cassie fears this is a distinct possibility. However I had two other interesting conversations about alternative options last week.
Before news of the increase even broke, Oxfordshire roundsman Robert Schlachter predicted a sub-retailing boom is on the horizon, with home delivery specialists like him becoming superhubs serving surrounding stores. You can read more in RN's 18 March issue.
Consultant David Gilroy, meanwhile, suggested grocery wholesalers, which already see retailers most days, could add newspapers to their offer. RN knows several major wholesalers already testing the idea.
Whatever the solution, retailers are calling for an alternative if they are to wrestle back the profitability of the category.
Mark Cassie expects major change in his business in the next six years, in which parcels will overtake the profitability of news. If an entrepreneur finds a way to make the alternative happen, it might not be the only major change on the horizon.

Comments
This article doesn't have any comments yet, be the first!
Become a Member to comment
Register to comment and get exclusive content and subscribe to the online and print versions of Retail News.
Become a member