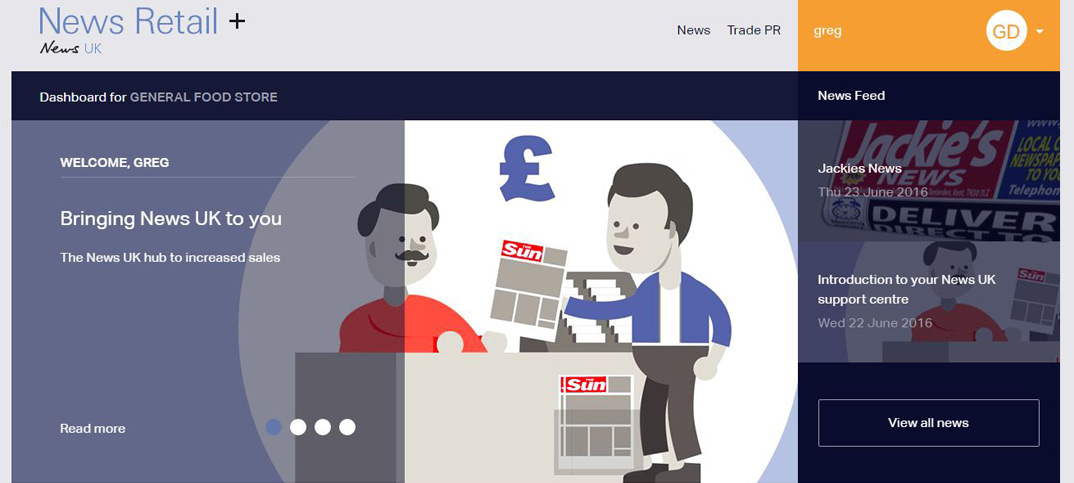 Retailers have welcomed the launch of News UK's new website, which it says will help reposition the image of news and make it more relevant to customers and retailers.
News Retail Plus, which launched yesterday, is available to all retailers who sell news and provides them with tools and resources to help them grow sales in their stores.
Neil Spencer, director of retail sales at News UK, said: "If newspaper sales fall, so do sales across the whole shop. We need to reposition news and reinvent ourselves to make print more relevant to retailers and our customers. This website is a great tool to achieve this."
Any retailer with a box number is able to register, including unaffiliated stores, symbols and multiples. They will then receive a personal account where they can track their shop's sales of The Sun and The Times, request a rep visit and calculate the profit they make through home news delivery.
A help portal will allow retailers to report issues in the supply chain directly with the publisher and a feed will provide the latest news.
Naresh Purohit, of Marseans in Kent, said: "I'm definitely going to get a lot from this – particularly on the HND side of things. I'm directly supplied by News UK because I'm inside the M25, and I think this website will help me communicate better with the publisher in terms of delivery problems and getting support."
Greg Deacon, head of retail trade marketing at News UK, said: "This website will inform, educate, inspire and motivate retailers to be different, act differently and help them modernise news as part of their c-store offering in achieving greater sales and revenue."