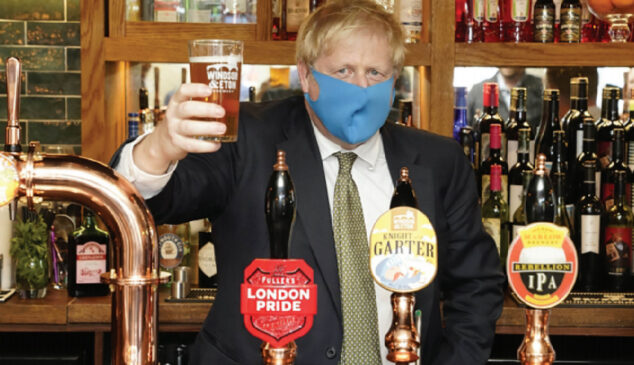 News UK is trying to win new custom from reopening businesses with a home news delivery campaign in partnership with local shops.
Messages seen by betterRetailing show the publisher's reps approaching retailers with a 'sign up and save' promotion for home news delivery.
Under the scheme, businesses that order at least one copy of The Sun or Times a day for at least six weeks receive a discount, with the difference compensated to retailers on their news bill, but only after the full length of the offer has run.
News UK business development manager Arwel Carter said cafés, pubs, hair salons, car dealerships and garages were all strong potential businesses to target.
News UK further delays carriage charge review
One template letter produced by the territory manager and available for use by retailers promotes the offer to former news delivery business customers as they reopen.
Another template letter targets new potential business customers also reopening their premises.
The latter reads: "As a business, we want to play our part in helping you give your customers and staff the best experience you can when they come back to your premises. To do this, have you ever thought about having daily newspapers delivered?
"We know from supplying businesses like yours that extra little touches can enhance their experience.
"With newspapers, you are keeping everyone entertained, informed and talking about the latest news."
The discounts for potential business customers include £9 off for signing up for six weeks, and either £20 or £26 for 13 weeks, depending on the title.
Businesses that take two of the same papers save £14 over six weeks, or £30 or £36 over 13 weeks. Businesses taking one of each save £14 over six weeks, or £33 over 13 weeks.
News UK protects retail margins in Times price rise
Despite the earlier return of outdoor hospitality in much of the UK last month, an estimated 60% of pubs remained shut in the first week, with many awaiting this week's return to indoors hospitality.
However, the opportunity may not be as great as the numbers suggest.
Speaking to betterRetailing on the first day of England's reopening to indoor venues – 17 May – Webbs of Leverington roundsman Brian Webb told betterRetailing: "We do have pub customers, but we haven't seen much of an impact – many of the landlords kept the papers on for themselves."
Barriers also exist for nationwide home news delivery agents with national accounts.
Despite the reopenings, many of the staff responsible for switching papers back on in restaurant, bar and gym chains remain furloughed.
"The need for news is still there. We're hopeful it's just a matter of waiting for the people responsible for making that decision to come back," said a source at a major news delivery company.
Read more news and articles about the newspaper and magazines category and click here for the latest ABC circulation figures