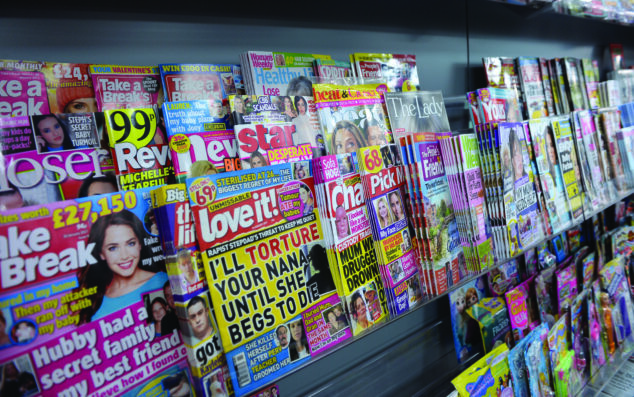 An online shop for magazines was launched last week by the owners of magazine distributor Intermedia – magazinesupermarket.co.uk
Announcing the launch to publishers in a message seen by betterRetailing, Intergo Group said the new online site "features the entire UK consumer-magazine category, as well as a broad portfolio of imported foreign press, available for single-issue purchase.
GQ's UK edition axed by Condé Nast
"The site also provides customers with the option to purchase back issues of their favourite publications digitally."
Titles are sold for the cover price plus £2.13, inclusive of delivery. For instance, a copy of Ideal Home costs £6.88 compared to a £4.75 recommended sale price.
The launch is to compete in the crowded online magazine marketplace, including publisher-owned sites such as Bauer's greatmagazines.co.uk, independent firms such as newstand.co.uk and www.magazineheaven.com, and distributor-owned outlets such as Frontline's magsdirect.co.uk.
Read more news and articles about the newspaper and magazines category and click here for the latest ABC circulation figures