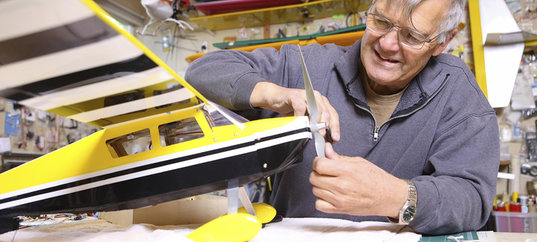 Partworks accounted for £35m in sales revenue last year and are the fourth highest revenue earner on the independent newsstand – more than half of sales are made through the independent channel.
It is well worth taking the time to promote the first couple of issues as they are supported by major advertising campaigns.
Specialist topics can appeal to all sorts of people and by becoming a destination store, independents have the opportunity to attract new customers.
Several RN readers have found success drawing people in by creating window displays and having multiple display points in store.
Independents serious about the sector can join the Comag Profit Partwork Club to receive advanced notice of launches and increased allocation of early copies.
See below for some of the launches set to hit newsstands in the next week or two.
STAR WARS BUILD THE MILLENNIUM FALCON
On sale 31 December
Price issue one £2.99, issue two onward £8.99
Planned number of issues: 100
While the newest instalment of Star Wars is due to hit theatres in 2015, this launch from DeAgostini takes inspiration from one of the classics. Build the Millennium Falcon allows readers to create a 1:43 scale model of Han Solo's famous starship from the film The Empire Strikes Back. For the first time, the ship includes all the interior parts – engines, cargo bays, missiles, cockpit interior, secret compartments and mechanics. Each issue includes a full-colour magazine and exclusive behind-the-scenes information.
MY 3D GLOBE
On sale 31 December
Price issue one 99p, issue two £2.99, issue three onward £5.99
Planned number of issues: 100
My 3D Globe is a build-up model from Hachette that features exact copies of the mountains, plains, valleys, deserts, ice-caps, rivers and seas of planet earth. It comes with animals and landmarks to help identify each continent and under the surface are maps of every single country. The model includes a specially-designed opening that reveals the inner structure of the planet. The magazine comes with easy-to-read articles, illustrations and photos that cover everything from animals and plants to climates and habitats.
3D CREATE & PRINT
On sale 14 January
Price issue one £1.99, issue two onwards £6.99
Planned number of issues: 90
Eaglemoss aims to make 3D printing and design more accessible with the launch of the first ever 3D printer sold as a partwork. Put together in weekly instalments, the printer will allow collectors to safely print jewellery, games, figurines, mobile phone cases and more. Each issue comes with step-by-step guides and easy-to-use software. The collection is to be supported by a website that will include exclusive designs and a shop where users can buy different coloured plastics for their printer.