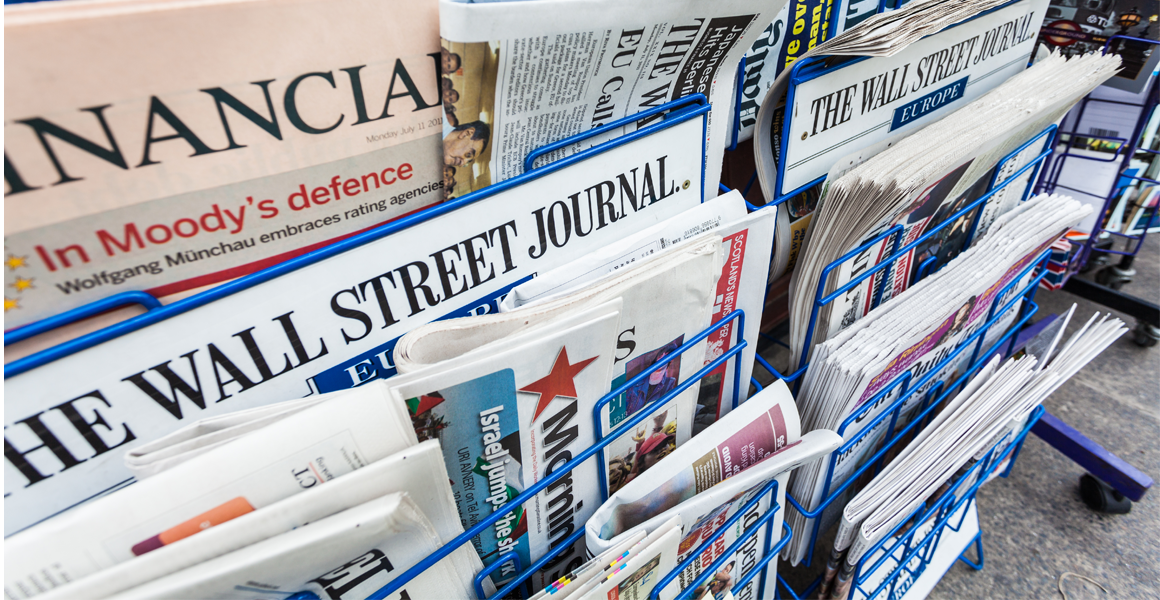 The i newspaper is to be bought by DMGT, owner of the Daily Mail in a deal worth almost £50m.
The deal means one of the most ground-breaking and longest-running national newspaper titles launched in the past two decades joining the same stable as the Daily Mail, Mail on Sunday and Metro.
DMGT said it wanted the newspaper because it is a "strong print title" with an "established reputation for quality journalism".
The paper was sold by JPI Media Limited, which had been looking to offload its titles, including some of its regional publications.
Johnston Press announces price rise and margin cut on the i newspaper
In its statement unveiling the acquisition, DMGT said it would not change the i's unique, independent editorial style and tone.
DMGT chairman Lord Rothermere said: "The acquisition of the i is both strategically and financially compelling for DMGT and there is scope for potential synergies in the future, notably from DMGT media's existing infrastructure and in advertising sales."
CEO Paul Zwillenberg added: "The 'i' is a strong print title and has an established reputation for quality journalism, with three quarters of revenues coming from its cover price and a quarter from advertising. Despite the structural challenges facing the industry, its revenues continue to grow, which is testament to the quality of the product."
He went on to explain that the i and the Daily Mail will be kept apart editorially. "The i has a different editorial style and tone to the Mail and the audience has a different demographic," he said. "I want to make absolutely clear that we will ensure that the editorial independence of the i is preserved."
Read our analysis of the latest ABC circulation figures
The deal is dependent on permission from competition regulator the Competition and Markets Authority (CMA).
Retailer Adrian Rodda, owner of AR News, Harrogate in Yorkshire, said: "The i sells well for us, but it's too cheap – we don't make any money on it. I'd like to see the Mail put the price up."
The i sells around 170,000 copies a day, with its Saturday edition rising to around 190,000. Last year it generated £11m in cash operating income and operating profit from £34m revenue.
Zwillenberg also said he expected to make savings by merging the paper's back office operations, with printing, production and distribution synergies to come in the future.
"There may be revenue synergies," he said. "There would be opportunities to sell advertising that reaches a larger audience, in the same way that we have benefited from combining the Metro's and Mail's sales operations."