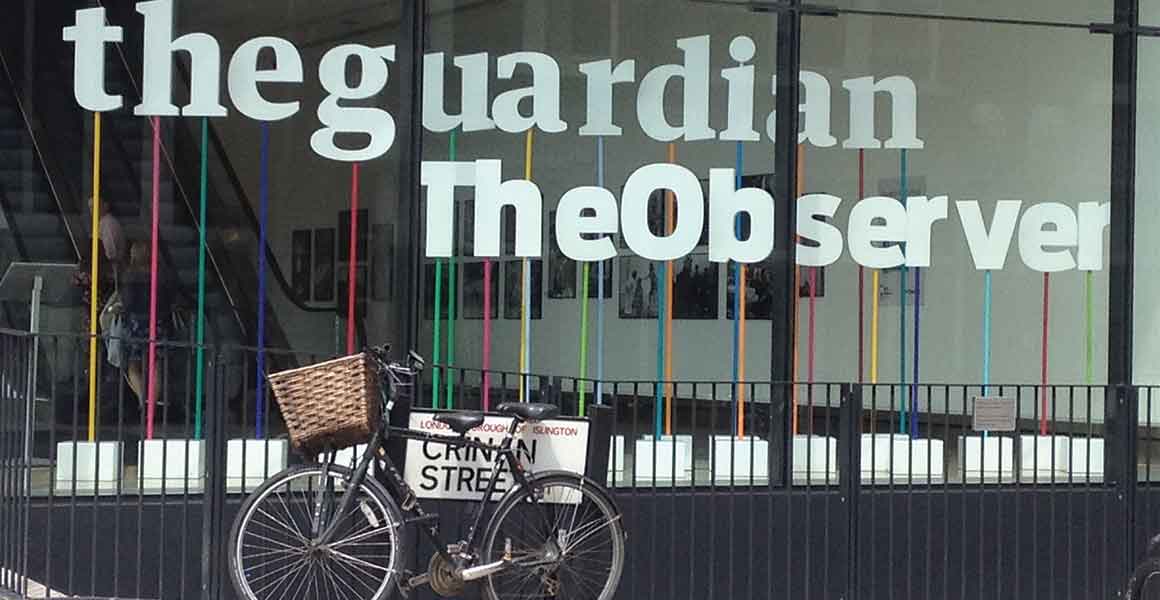 Guardian News & Media titles were popular across all days in the September newspaper ABCs, with the Financial Times (FT) also performing strongly.
The Monday to Friday and Saturday Guardian saw month-on-month sales increase by 0.5% and 2.7% respectively, with Observer sales up 2.8% month-on-month.
The Observer also had the smallest year-on-year decline of any title year, with sales down just 2.2%.
The FT saw Monday to Friday and Saturday month-on-month sales up 8.2% and 8.1% respectively, but year-on-year sales were down 9.3% and 3.7%.
The Star and Mirror continued to struggle, with year-on-year sales falling by more than 10% on every day of the week.
Overall, Saturday was once again the most successful day of the week for sales, with the smallest month-on-month and year-on-year decline.
However, Saturday sales fell below six million copies for the first time. Monday to Friday sales sit just above four million.
Daily titles remained marginally more popular than Sunday titles, but faced a slightly larger year- on-year decline of 9.3% compared to 9%.
Editor-in-chief at Guardian News & Media Katharine Viner said: "In spite of the long-term challenges in the news industry, more people than ever are reading Guardian journalism and therefore supporting us financially.
"In such a critical month in the UK for political news, it's fantastic to see the Guardian and Observer emerge as the best performing of all the titles in print."