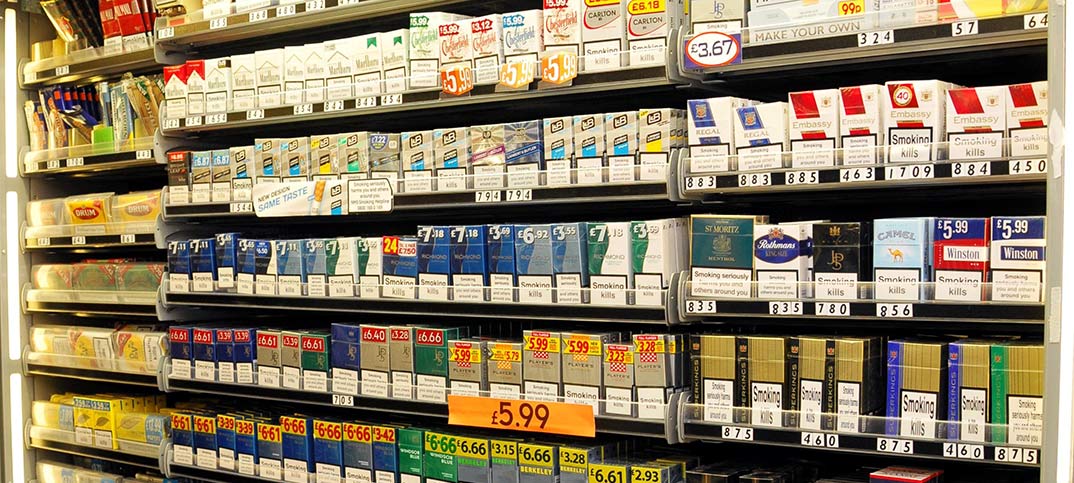 The RN team's end of week news wrap
1. Imperial Tobacco to make huge investment ahead of dark market
The Lambert & Butler manufacturer has made a commitment to cover 17,000 gantries in preparation for 6 April. This is in excess of the 13,800 stores being made compliant by JTI. Imperial is taking a two-stage approach, fitting frames from September but leaving the installation of doors until as close to the implementation date as possible, with the aim to keep brands visible to customers for as long as possible.
2. Hello! Magazine introducing monthly fashion title
Hello! Fashion Monthly (HFM) launches tomorrow with a cover price of £1. The first issue will be available free to customers, with the second issue on sale 30 September. The title is supported by digital editions for smartphone and tablet, along with the hellofashion.com website. It is aimed at 18 to 35-year-old women, who are fashion savvy and readily mix designer with high street. It will be up to 148 pages each month.
3. Marlboro to sell RYO for first time
Phillip Morris is launching Marlboro roll your own tobacco this month for the first time in the brand's 90-year history. The tobacco will come in two different formats – a 12.5g pack priced at £4.40 and a 20g pouch with a RRP of £6.90. The launch follows trials gauging customer reaction at London sites, which Phillip Morris said yielded positive results.
4. Retailers feel cover price hikes are to blame for regional dailies' decline
Newsagents told us they had seen "massive drops" in sales of regional papers after a succession of price increases. Average circulation of regional dailies in the first half of 2014 was down by 13.5% compared to the same period last year. Among the worst hit were Newsquest's portfolio of dailies, which saw price hikes from 45p to 65p in June last year.
5. Late deliveries from publishers are putting pressure on newspaper supply chain
Our night in the Menzies distribution centre in Maidstone showed us how papers arriving later than expected into depots could cause a knock on effect all the way down to the retailer. Publishers sharing vehicles also put added pressure on the packing line, with work less staggered throughout the night.