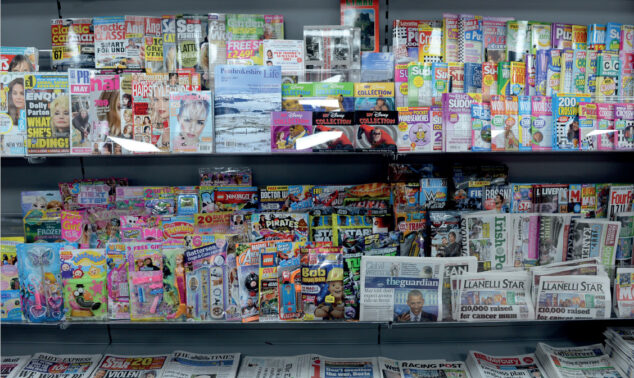 The Daily Star on Sunday's rate of sales decline escalated in February, according to the latest set of ABC figures.
The results revealed a month-on-month drop of 7% for the title published by Reach, and a 19.1% tumble year on year.
It follows a 4.7% sales fall for the title in January, and in February the year before, the rate of decline was 4.3%.
If this performance continues, The People will begin outperforming the Daily Star on Sunday in two months.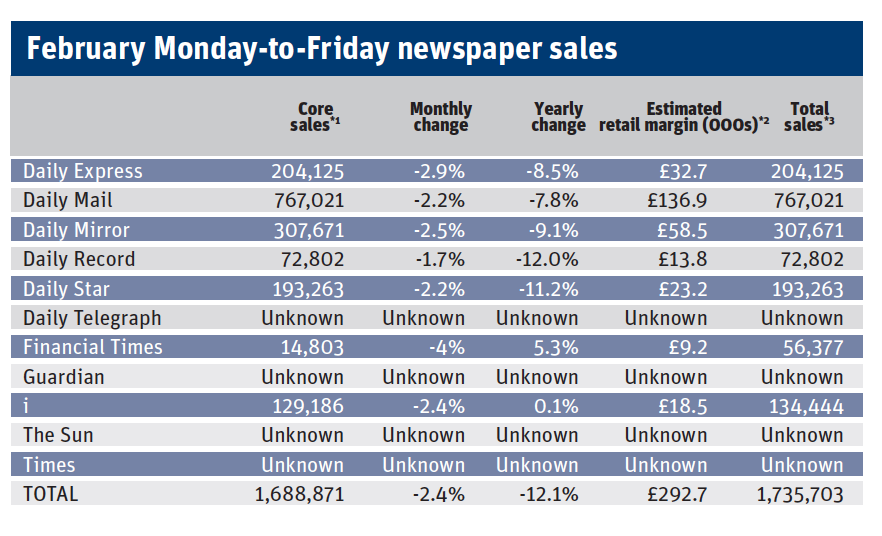 Elsewhere, Saturday remained the strongest day of sales for papers over the weekend, with the Daily Express topping the list (+2.4%) month on month, followed by the Daily Mail (+1.7%) and the Daily Mirror (+1.6%).
PayPoint digital newspaper voucher trial a success
The Financial Times remains the top performer for year-on-year growth, despite a 4% month-on-month decline, followed by the Daily Express (-2.9%) and the Daily Mirror (-2.5%).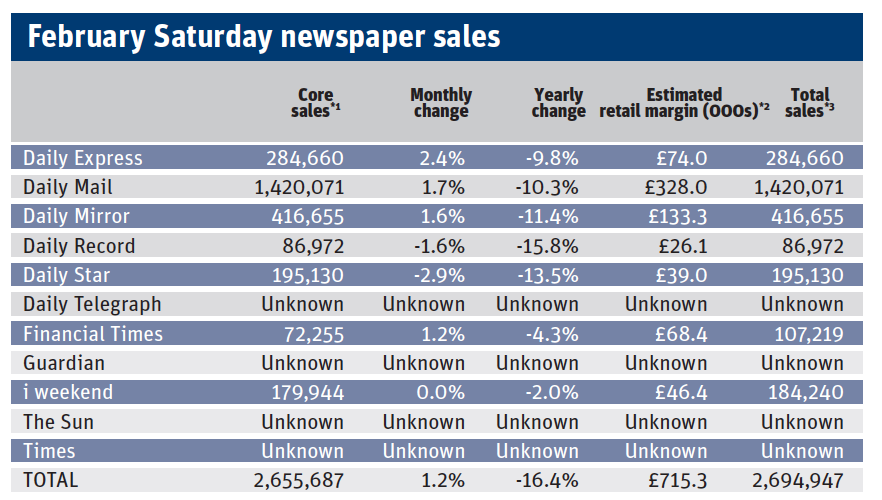 NFRN's news operations manager, Peter Williamson, told betterRetailing the "hot topics" leading the news agenda were likely to be encouraging sales on weekends. 
"The Ukrainian crisis and the challenges relating to the economy are probably behind the drive in more people buying papers at the weekend," he said. "Things aren't likely to calm down soon, so this is something retailers should be mindful of over the next few months in their efforts to encourage sales from customers who wouldn't usually come in and pick up a paper."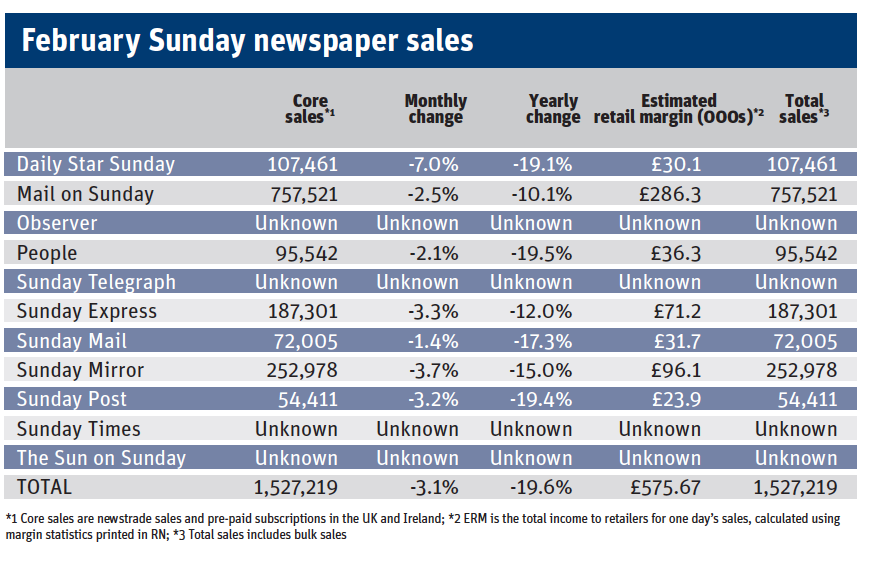 Read more news and articles about the newspaper and magazines category and click here for the latest ABC circulation figures