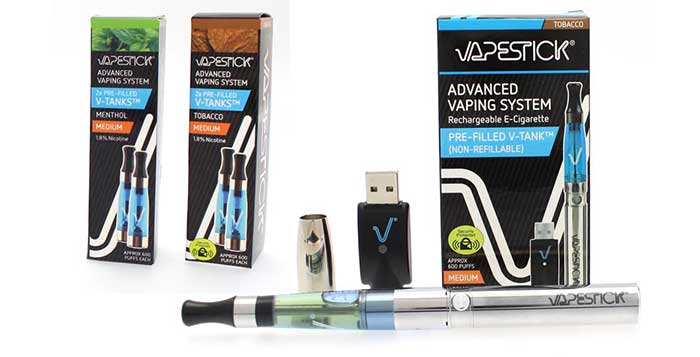 After a successful launch in Tesco stores, Vapestick is rolling out its new Advanced Vaping System to independents and symbol groups.
The product fills an established gap in the marketplace, sitting between rechargeable e-cigarettes and refillable tank-based vaporiser systems.
Fitted with a large battery, the system provides a vapour production that can be used all day. Each refill tank contains 2.4ml of Vapestick's v-liquid in a choice of flavours and strengths, delivering around 600 puffs each.
The roll-out will be supported with a UK marketing campaign. The brand's most recent campaign features US actress Mischa Barton and involves a UK-wide search for stylish Vapestick users.
Michael Clapper, president international at Ecig, said: "We believe this is a game-changer, bringing all the performance benefits of the latest vaporiser devices but without any of the hassles that come with self-filling and open access to e-liquids."
Vapestick's Advanced Vaping System is available in a variety of formats to accommodate new and existing e-cig users. 
Order your copy of Vape Retailer today, the leading vape magazine for the convenience sector. Click here for vape product news and category advice.