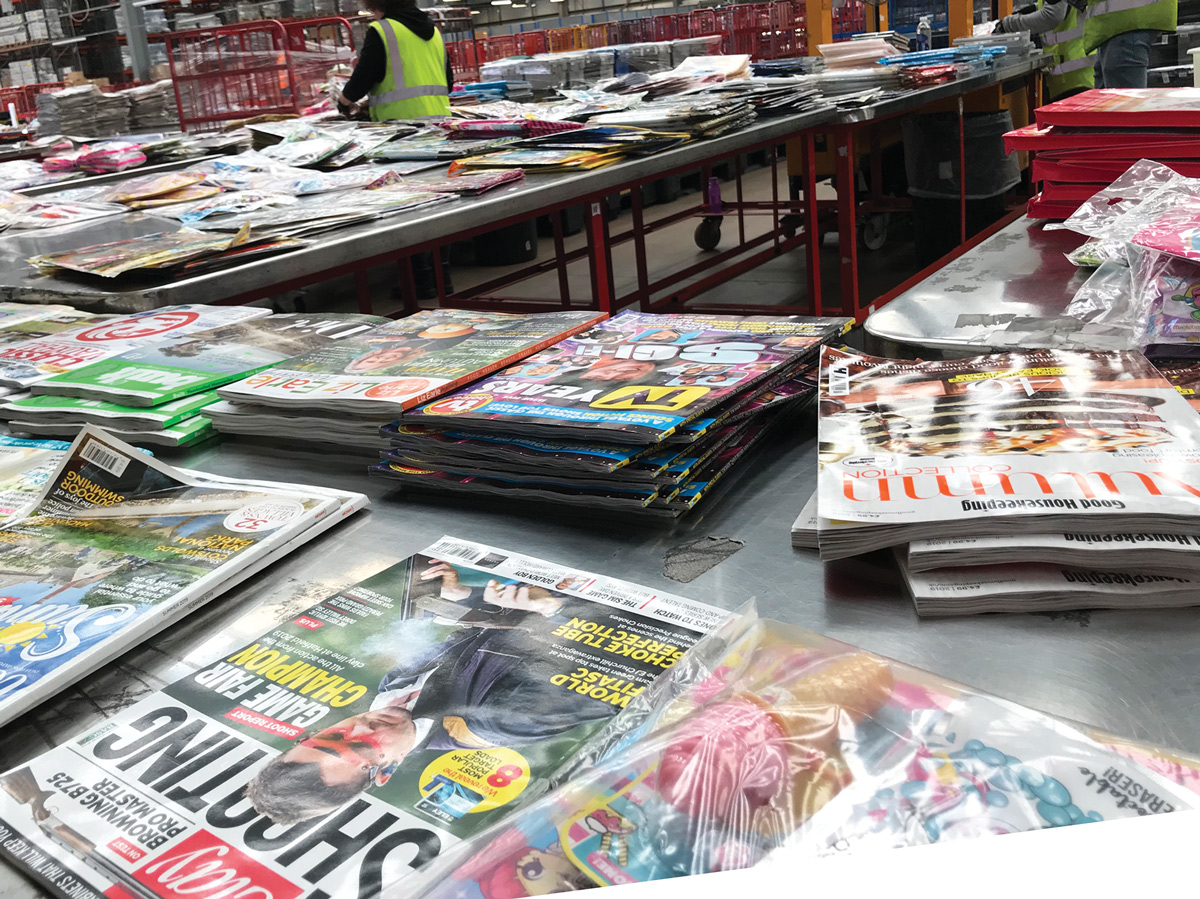 The role independent shops played in protecting newspaper and magazine access during the Covid-19 pandemic is to be reflected in operational changes at Smiths News, according to chief executive Jonathan Bunting.
In an exclusive interview with RN, the industry veteran said: "If ever our independent customers felt at all that they weren't important, this has put them front and centre."
The chief executive said the rise in home news delivery (HND) in independents was pivotal in securing customers during lockdown and that Smiths News was now "actively reviewing our support to the HND area". He said this involved "revisiting our delivery times for our large HND operators" and confirmed that widespread changes to retailer delivery times were in the pipeline.
"We can't ask publishers to change unless we're willing to change ourselves," he said, referencing calls for publishers to get off stone earlier. 
Asked how the wholesaler supported independent stores throughout the pandemic, Bunting referenced changes to its debt procedures. "We did see our outstanding debt levels to independent customers rise to seven times what they were pre-Covid-19; that's back to around two times now. It was a conscious decision knowing these are challenging times and that when stores had the money to pay us, they would – and they have."
Bunting said that despite still seeing a 7% drop in newspaper sales across Smiths News, the pandemic represented a successful "stress test" of the stability of the whole news supply chain. The claim followed reports that news publishers had expressed concerns about the current wholesale model to the Department for Digital, Culture, Media and Sport (DCMS).
Asked about the alleged concerns, Bunting responded: "We're very financially robust. I have no reason to believe Menzies wouldn't be equally so." Asked about his discussions with the DCMS, Bunting said they involved the state of the news retail market and potential additional support for local shops. "It's making sure they recognise that if you want a wide distribution of the national press, including to rural communities, encouraging customers to use local shops is the best way to make this sustainable," he explained. 
Industry sources had warned RN that further carriage charges were a threat to the sustainability of the news category in stores. Asked about this, Bunting said: "I don't necessarily agree that it has reached its maximum point, but I do think it's true that it's towards the upper end of the range from an economics perspective. It's something we're very mindful of." 
Find out more on our coronavirus information hub for retailers