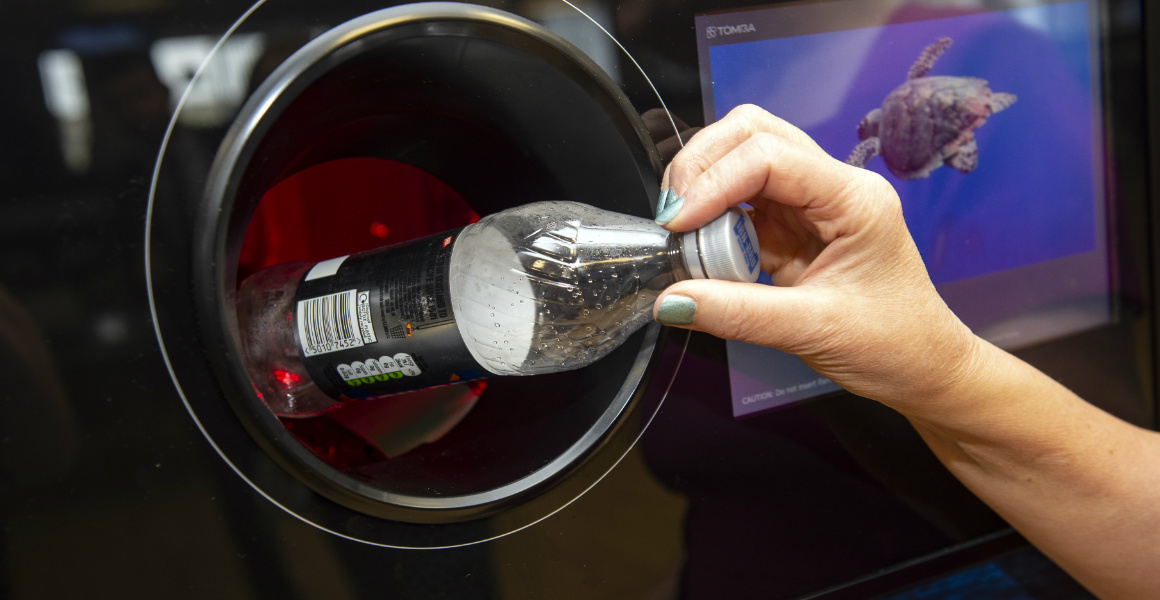 Scottish minister for green skills, circular economy and biodiversity Lorna Slater has refused to give an update on when the country will be ready to implement its deposit return scheme (DRS).
Speaking in Parliament today, she blamed ongoing challenges relating to Brexit and the pandemic, alongside a lack of communication from the UK government for the delay.
"I have written to the UK government twice and asked to meet to discussed the unresolved issues around VAT," she said. "However, I heard from them yesterday that they see no route to remove VAT on deposits and only see potential for reductions.
"The government is committed to operate a scheme as soon as practically possible, and I am working with officials to agree a final timescale."
Scottish DRS delay date announcement due tomorrow
Although Slater confirmed she would return to outline an updated timeline "as soon as possible", ministers challenged her on when this would be.
Slater said: "In terms of a date, DRS is very comprehensive and there will be tens of thousands of collection points needed. I am engaging with all stakeholders, trying to put together the shortest, most practical timeline. A firm date for industry is absolutely critical and I will return as soon as possible to share this."
When asked how she intends to support small businesses who need adequate time to prepare for the scheme, Slater explained: "I am listening to these types of businesses as they have been the ones most affected, and are still affected by Brexit and the pandemic. Smaller firms are actually the ones who have been writing to me to ask for a delay because they aren't ready."
The news will come as a disappointment to industry who were "confident" an announcement would be made today giving a specific date. NFRN national president, Narinder Randhawa said: "The Scottish government has bottled a decision on DRS today. Lorna Slater announced that she is still working on a timescale for the launch of DRS and will announce a date in due course. This is not very helpful to retailers who need certainty if they are to plan how their businesses will handle the introduction of the scheme."
EXCLUSIVE: Fears grow for indies as Scottish DRS pushback date looms
The British Soft Drinks Association, member of scheme administrator Circularity Scotland Limited added: "While we support the Scottish government's decision to try and find a more pragmatic start date for Scotland's DRS, it is important that the new go-live date is confirmed as soon as possible, particularly given the scale of disruption already faced by businesses and consumers over the past 18 months.
"We also urge the UK government to address the issue of applying VAT to the deposits in Scotland's DRS. Keeping this mechanism in place would effectively tax the incentive that's there to encourage good consumer behaviour as well as bringing a huge cost and a great deal of complexity to producers."
In March 2020, minister for rural affairs and the natural environment Ben Macpherson confirmed the government would be conducting "an independent gateway review" into the July 2022 go-live date due to the impact of the pandemic.
This marked the second time the scheme had been delated, with a 15-month push back first announced in March 2020.