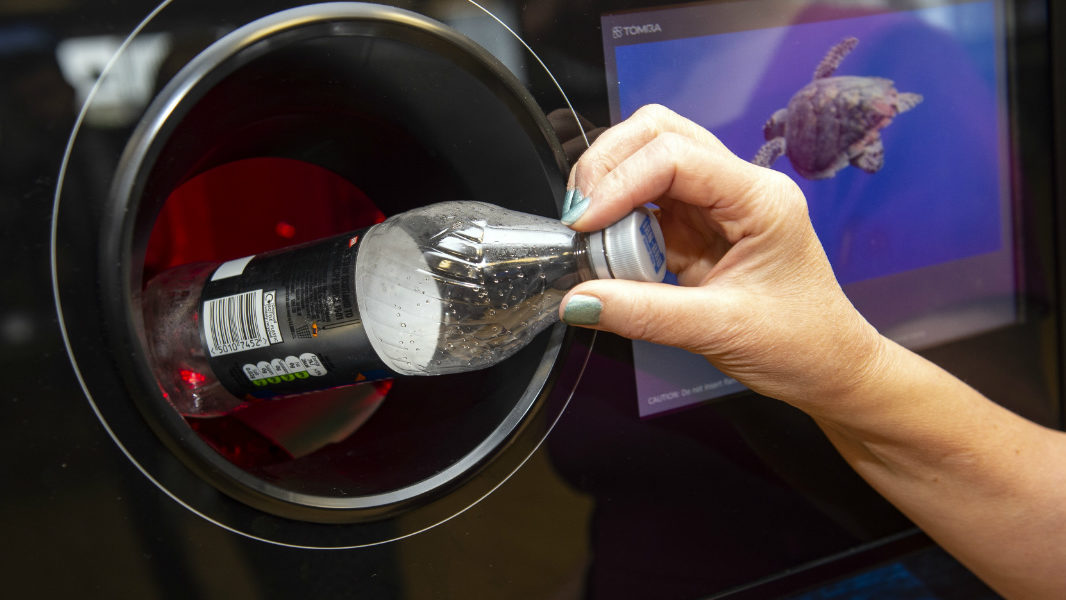 Scottish minister for green skills, circular economy and biodiversity Lorna Slater has revealed the country will introduce a deposit return scheme (DRS) on 16 August 2023.
The announcement comes a month after she refused to give an update on the previously agreed implementation date of July 2022, blaming the pandemic and Brexit for posing various challenges.
Speaking in Parliament today, Slater said work will intensify next year, and this could mean parts of the scheme go-live prior on a voluntary basis.
"Retailers are a vital part of the scheme," she said. "I know from speaking to them they are strongly committed to it being a success."
Slater went on to confirm infrastructure will begin to be rolled out inside of stores during the Summer of 2022, with a fully operational scheme in some from November, but again on a voluntary basis.
An industry source called on the government to provide "urgent clarity" on what will be expected of retailers next year. "The Scottish government has recognised the reality of the challenges facing convenience retailers and we welcome the delay of the implementation date until August 2023," they said.
"However, we are concerned about the Minister's statement that retailers will begin to roll out a phased approach to DRS in the summer of 2022. We need urgent clarity on what this will involve, how the Scottish government will support it and what the objectives of this approach will be. Overall the successful implementation of DRS remains the biggest challenge the convenience retail industry has ever faced."
NFRN's Scottish district president added: "Now we have confirmation of a start date, retailers and Circulatory Scotland, the scheme administrator, can begin to work out what this will mean for their stores and how DRS will be incorporated into their offer to customers.
"There is much to be done, but we can now start to focus on delivering a scheme that will work for all retailers – large and small – and achieve its aim of increasing the availability of high-quality recycled plastic, metal and glass and decreasing the number of these items being discarded as litter."
The following timeline was mapped out:
March 2022: Scheme administrator Circularity Scotland Limited (CSL) will sign contracts to deliver logistics of the scheme
August 2022: Public awareness campaign launch, as well as counting and sorting centres to be built
Summer 2022: Infrastructure rolled out into stores
November 2022: Fully operational scheme in stores on a voluntary basis
Jan 2023: Registration of producers
July 2023: End-to-end testing of a container throughout the whole system