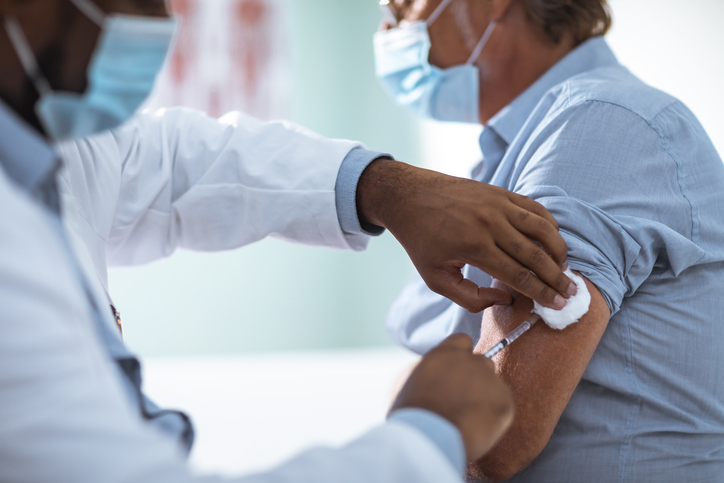 Retailers are calling on the UK government to prioritise them when distributing the Covid-19 vaccine, as the deaths of NFRN members continues in the pandemic.
Since the initial rollout on 8 December 2020, more than 2.4 million jabs have been administered across the country.
Last year, the government published its priority list outlining who would be first to receive the vaccine.
Top of the list were older adults in care homes and care-home workers, followed by all those who are 80 years of age and over, then health and socialcare workers.
Wholesalers accused of failing to comply with Covid rules
The government has not yet commented on when other key workers would receive the jab.
Speaking at a Scottish district council meeting last week, Mo Razzaq, owner of Jack's of Blantyre, described this as "a matter of urgency".
"We are interacting with more of the public than ever," he added.
"This means we have greater exposure to the virus, and we need to be considered for the second wave. I'm not saying at all that we should receive it before those with health issues, but we should at least be considered because of the work we are carrying out."
How to enforce face-covering rule in shops
Speaking last week, health secretary Matt Hancock confirmed he would include retailers when discussing key workers. "I want to thank shop workers in essential shops who have to be there for all of us, even in these difficult times when the virus is widely spread," he said.
"We will be looking very carefully at those professions that will need to be prioritised in phase two of the prioritisation programme," he added.
"We will look at teachers, police and others, but we will also look at shopworkers and will make those decisions based on the data."
Some retailers are already reported to have received the vaccine.
Covid-19 rules in supermarkets to be ramped up
Speaking at a Yorkshire district council meeting last week, John Grice, owner of Quix News in Cleethropes, said: "I had my jab 20 minutes ago. It was efficiently planned – I was in and out in about five minutes.
"I urge everyone who has been offered a vaccine to get one. I'm sure we all appreciate how important it is that these are rolled out quickly."
Former NFRN national president Roy Turnbull, and 85-year-old Gordon Bird, owner of Mellors News in Barnsley, also received their vaccination.
NFRN national president Stuart Reddish said: "While safety measures have been put in place to protect staff and customers, our members still put themselves at risk day in and day out to keep the population supplied with food and other essential goods."
Click here to sign the petition for retail staff to be prioritised for the Covid-19 vaccine
Find out more on our coronavirus information hub for retailers